New 'Frozen 2' trailer reveals plot points
Disney
---
We've already been teased about "Frozen 2." Now, Disney is revealing a bit more.
A new trailer for the sequel to the 2013 blockbuster debuted Tuesday and, with it, came more details on the movie's plot.
It begins the same as the February's teaser, with Elsa (Idina Menzel) trying to move over an ocean using her freezing powers. It then picks up with her submerged in the dark stormy waters, where she encounter a magical water horse. Strangely, and perhaps tellingly, you notice that the water doesn't freeze from her touch.
Next, we see Anna (Kristen Bell) and she is told by Pabbie (Ciarán Hinds), the troll, "The past is not what it seems. You must find the truth. Go North, across the enchanted land and into the unknown. But be careful, we have always feared Elsa's powers were too much for this world. Now, we must hope they are enough."
Oh, and there are giants.
Disney's short plot description addresses why Elsa has her powers, and the answer "is calling her and threatening her kingdom." As for the magical horse, that's Nokk, a magical water spirit that "uses the power of the ocean to guard the secrets of the forest."
In addition to Menzel and Bell, the voice-cast includes Jonathan Groff (Kristoff), Josh Gad (Olaf) — will be returning. Directors Chris Buck and Jennifer Lee are also back directing, with songs, once again, by the Oscar-winning team of Kristen Anderson-Lopez and Robert Lopez.
Disney also released the first poster for the movie.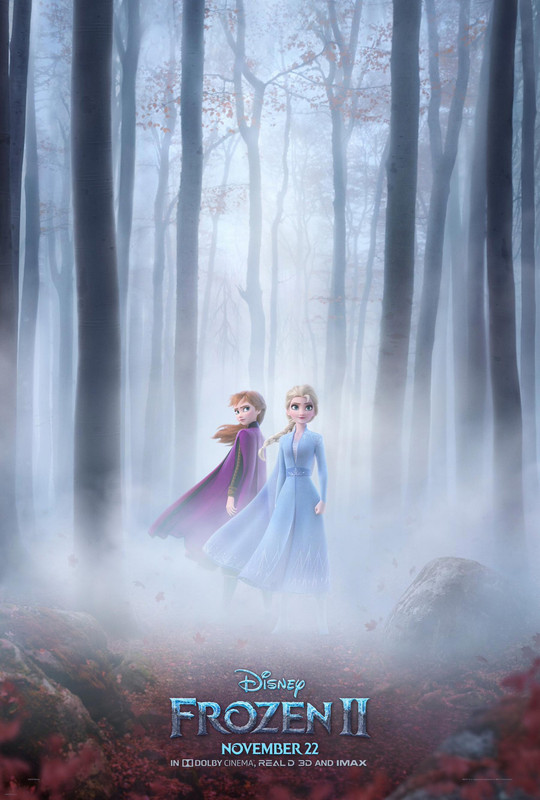 The movie is set for release on Nov. 22.
Chris Pastrick is a Tribune-Review digital producer. You can contact Chris at 412-320-7898, [email protected] or via Twitter .