Krispy Kreme goes all in with mega Times Square store
Krispy Kreme
---
Don't look now, but a trip to New York City's Times Square just got a lot sweeter.
Krispy Kreme, the doughnut store extraordinaire, announced it is opening the first-of-its-kind flagship store in Times Square in early 2020.
With its 4,500 square feet of retail space, the shop "will serve more guests annually than any other Krispy Kreme location in the world," the company said Tuesday in a news release.
As with its other locations, the site will allow guests to see the doughnuts being made from beginning to end. But unlike other sites, guests will then be able to eat their doughnuts in the "world's largest Krispy Kreme doughnut box with stadium-style seating."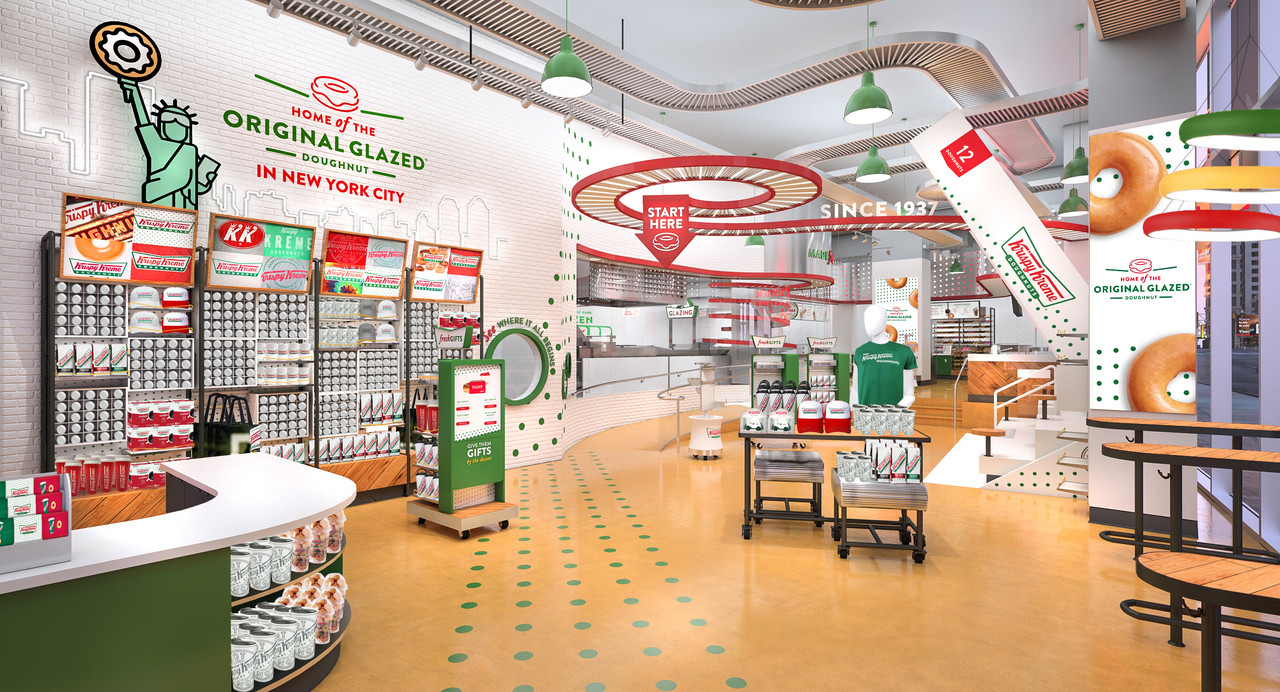 Krispy Kreme
"Our direction is to be the most loved sweet treat brand in the world," said Michael Tattersfield, CEO and President of Krispy Kreme Doughnut Corp. "In the most iconic city in the world, the Krispy Kreme Times Square Flagship will showcase our brand on the global stage and inspire customer wonder. We love making awesome doughnuts — and New Yorkers deserve hot and fresh doughnuts!"
Another feature of the store will be the chain's largest Hot Light — the company's symbol that doughnuts are currently being made.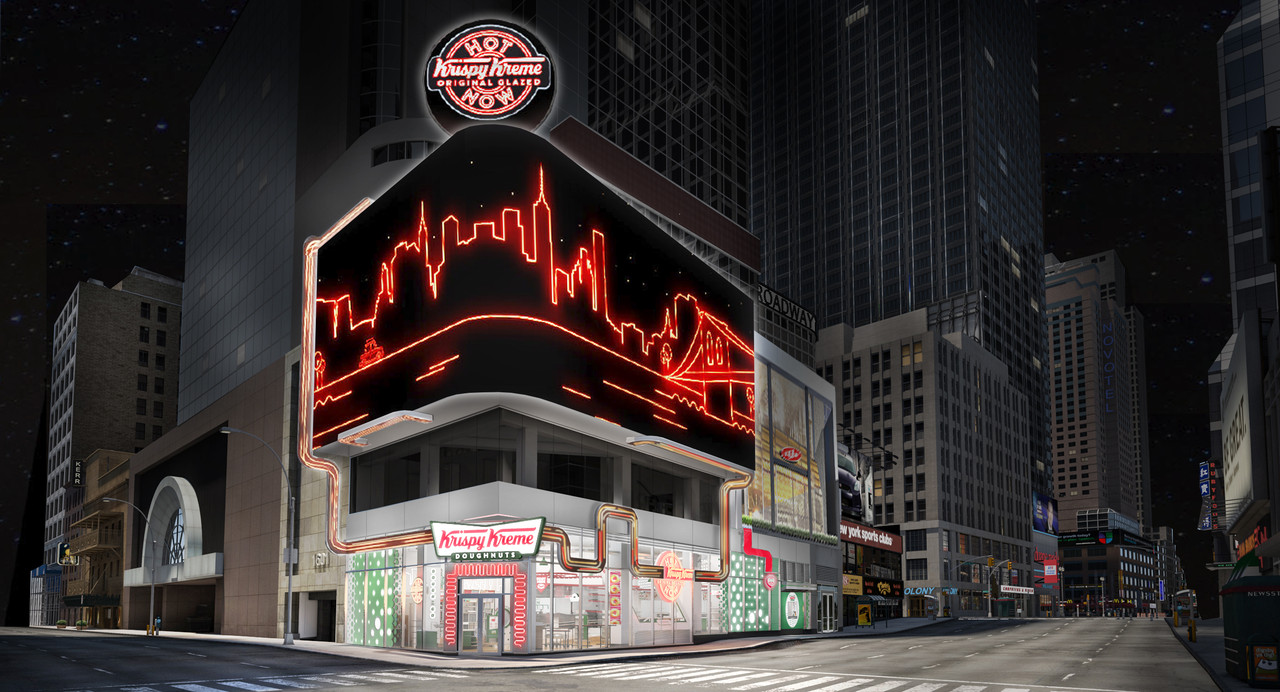 Krispy Kreme
The store will sell exclusive merchandise that "celebrates both New York City and Krispy Kreme in a fresh and fun way."
For those on the go, the Krispy Kreme Times Square Flagship will feature an exterior walk-up window and indoor "grab-and-go" counter.
Chris Pastrick is a Tribune-Review digital producer. You can contact Chris at 412-320-7898, [email protected] or via Twitter .