Bob Ross cereal is the calming breakfast we need
FYE
---
The beauty of Bob Ross, the painter with the curly afro and gentle voice, was how calm he left us feeling after an episode of his "The Joy of Painting."
Now you can start your day with a bit of that calm thanks to FYE's Bob Ross: The Joy of Cereal.
According to Food & Wine, the cereal is made up of toasted oat and colored marshmallow pieces — yeah, just like a box of Lucky Charms. In the Bob Ross version, the marshmallow shapes are trees, mountains, stars, hearts, cabins, bushes, and — no kidding— "happy little accidents."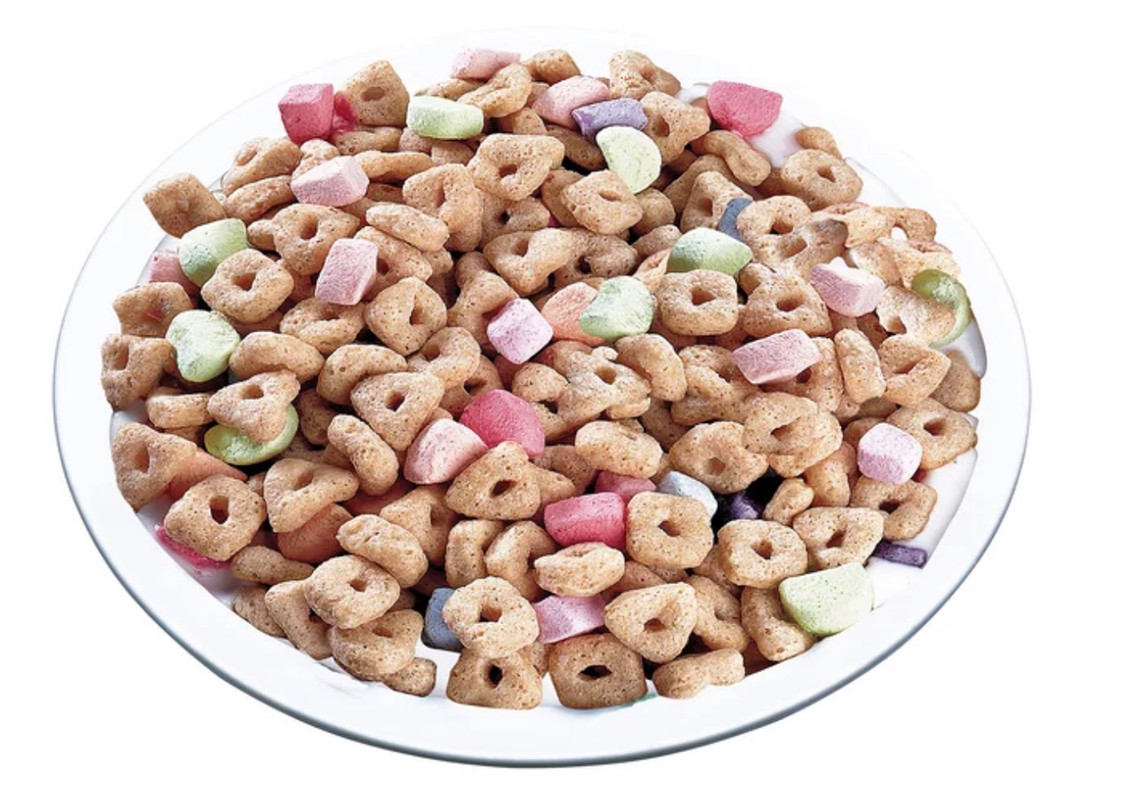 FYE
The 11½-ounce box will set you back $9.99. With 9 servings per box, the cereal is about 120 calories per serving, with 1.5 grams of fat and 32 grams of carbs.
Even though Ross died in 1995, he's just about as popular today as he ever was in the 1980s and '90s.
Cereal isn't the only Bob Ross edible item FYE offers. There's also Bob Ross Positive Energy Drink ($3.99), Bob Ross Happy Little Tree Mints ($3.99), and even a Bob Ross Marshmallow Canvas ($15.99). Yep, that last one is an edible canvas that comes with an edible paints pallet.
It's certainly more delicious than the Bob Ross Chia pet.
And just in case you need a calming dose of Bob Ross, here ya go:
Chris Pastrick is a Tribune-Review digital producer. You can contact Chris at 412-320-7898, [email protected] or via Twitter .