Decorating early for Christmas makes you happier, expert says
---
There are two types of people: Those who decorate early for Christmas and those who hate those people.
Sure there might be some shades of gray (or red and green), but generally there are two major camps. And both sides are passionate when it comes to defending their turf.
What constitutes "decorating early"?
Well, if you are pulling out the garland and lights as you box up your jack-o'-lanterns … that qualifies.
But maybe the early decorators have a case to be made.
"For most people, decorating for Christmas reminds us of the best times in our lives," Florida psychotherapist Amy Morin recently told ABC News in Tampa Bay. "Thinking of those happy memories stirs up happy feelings."
Morin, who is the author of "13 Things Mentally Strong People Don't Do," says nostalgia triggers emotions and plays a big part in our holiday joy.
"When you're putting up decorations, you're thinking of happier times, times with family and friends and family traditions you engaged in," Morin said. "For some people, it's bittersweet — if family members are no longer here — but it's still a way to connect."
She points out — and at least one study has shown — that decorating your home can express to others that you are friendly.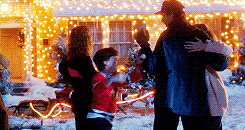 "(Decorations) can lead to more positive conversations and they're an easy way to strike up a conversation," Morin told ABC. "It helps build a sense of community and belonging and all those things are associated with happiness, too."
Morin suggests another aspect of the Christmas season that generates positivity revolves around giving. She said it's the time that people tend to give more — not only in monetary terms, but of themselves.
"It makes them happy," she said. "It makes people feel good so they want to start celebrating as early as possible."
Chris Pastrick is a Tribune-Review digital producer. You can contact Chris at 412-320-7898, [email protected] or via Twitter .