1 year after Antwon Rose's death, a look at where things stand
---
A year after Antwon Rose II's death, a look at the status of his family's civil cases, policing in East Pittsburgh and legislative actions on standards for police use of deadly force.
Federal lawsuit
The federal lawsuit filed by Rose's parents, Michelle Kenney and Antwon Rose Sr., against Michael Rosfeld and East Pittsburgh — which includes the mayor and former police chief — continues to work its way through the court system.
The lawsuit alleges that their son's civil rights were violated, that Rosfeld's actions were unlawful and unwarranted and that the lack of training and practices at the East Pittsburgh Police Department caused, in part, the teen's death. The mayor, council and police chief knew of Rosfeld's "erratic behavior and lack of training," the lawsuit alleges, but failed to vet the new officer. The lawsuit claims that Rosfeld failed to wait for backup units to arrive after pulling over the car and that he immediately drew his gun and began to shout "menacing and hostile" orders at the people in the car, causing them to fear for their lives.
Fred Rabner, who is representing the family in the federal lawsuit, said attorneys for Rosfeld and the borough should formally respond to the lawsuit soon. Federal court records show the deadline for a response is June 25.
"Once they file a response, we can really dive into this and start the discovery process," he said.
Rosfeld's attorney, Jeanette Ho, had no comment on the case. Attorneys representing East Pittsburgh could not be reached for comment.
---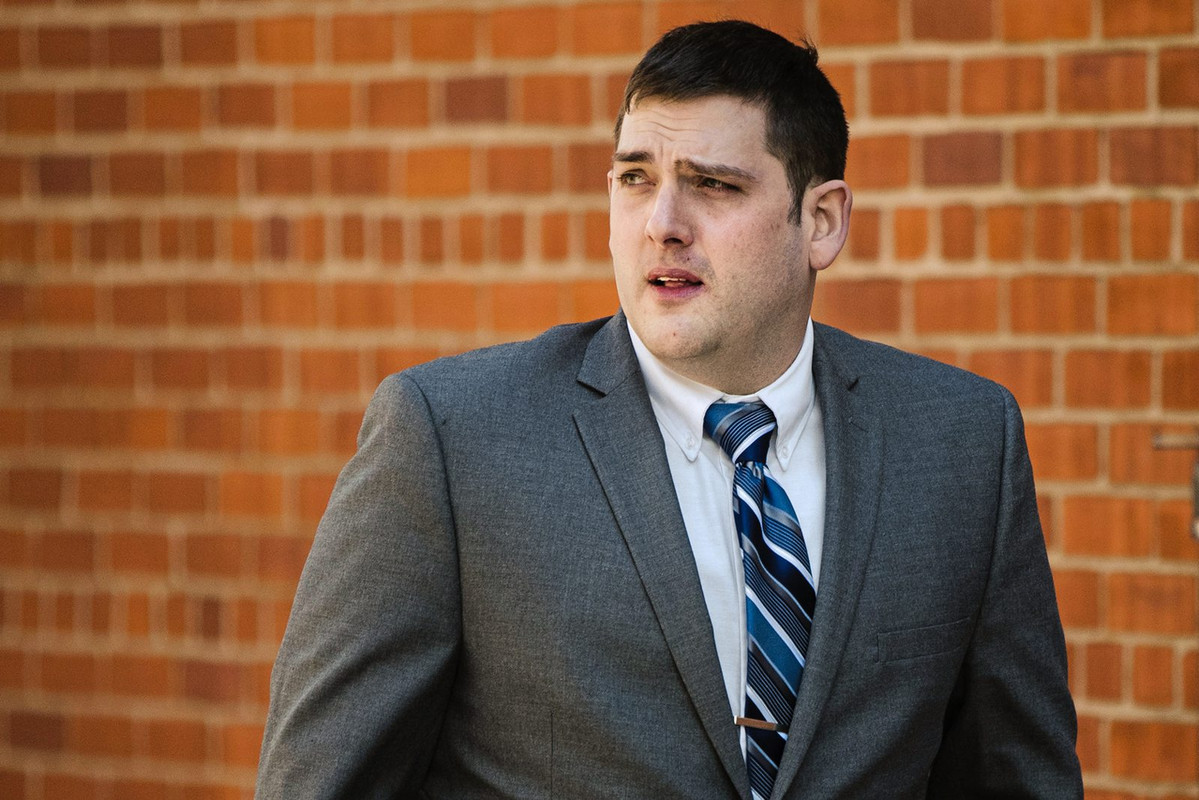 AP
Former East Pittsburgh police officer Michael Rosfeld, charged with homicide in the shooting death of Antwon Rose II, walks to the Dauphin County Courthouse in Harrisburg, March 12, 2019.
---
Common Pleas lawsuit
Rose's family also has a lawsuit pending in the state court system against the University of Pittsburgh, claiming the university failed to document alleged misconduct by Rosfeld during his time as a university police officer.
The university responded in March.
"East Pittsburgh did not screen, vet or review Rosfeld's work history when it hired him; East Pittsburgh did not request from the university a copy of Rosfeld's employee file; and East Pittsburgh hired Rosfeld without reviewing Rosfeld's employee file maintained by the university," school officials noted in their response.
In a motion filed May 7, an attorney for the university asked a judge to find in the school's favor because the Rose family "chose not to respond" to the new facts revealed in March. An attorney for the university also argued the lawsuit against East Pittsburgh in federal court negates the lawsuit against the university.
No further court filings have been entered into the record. Rabner represents the family in this lawsuit as well, and said he looks forward to the discovery process in the case. Pitt did not respond to requests for comment.
Policing in East Pittsburgh
The Pennsylvania State Police have handled patrols in East Pittsburgh since the borough's department disbanded Dec. 1 and troopers took over patrols.
State police have handled 896 calls from Dec. 1 to the morning of June 14, including traffic stops, warrants, domestic disputes, welfare checks, crashes and requests for assistance from EMS and other police forces in the area, Trooper Melinda Bondarenka said.
On June 17, troopers went to an apartment in East Pittsburgh and found a dead woman after an incarcerated Cambria County man told a counselor Monday he killed someone.
Mayor Louis Payne said efforts to form a regional police force in the Turtle Creek Valley — which would include the municipalities of Braddock, East Pittsburgh, North Braddock, Rankin and Whitaker — are ongoing but likely will not be completed for at least another year.
---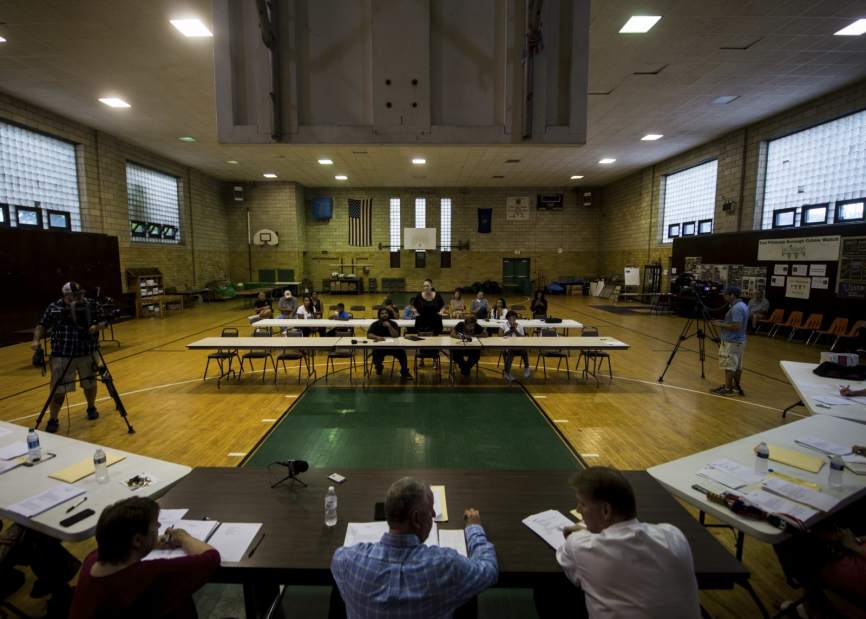 Nate Smallwood | Tribune-Review
Mayor of East Pittsburgh, Louis Payne, answers questions from community members during a East Pittsburgh Borough Council meeting on Tuesday, August 21, 2018.
---
Use-of-force laws
Lawmakers in Harrisburg have proposed legislation aimed at changing the state's use-of-force laws for police officers in the aftermath of Rose's shooting and the verdict in the Rosfeld trial.
State Sen. Jay Costa, D-Forest Hills, introduced a bill in March that would require local police departments to use model policies endorsed by national or state organizations. The bill is sitting in the Senate Law and Justice Committee. He introduced a similar bill in 2018, weeks after the Rose shooting.
Lawmakers in the Pennsylvania Legislative Black Caucus from the Pittsburgh and Philadelphia areas announced a package of legislation in April intended to change the state's use-of-force laws. Most of the bills have not yet been introduced.
Reps. Summer Lee, D-Braddock, and Ed Gainey, D-Pittsburgh, will together introduce a bill prioritizing de-escalation and changing standards for use of deadly force. Other bills will address use of a special prosecutor in cases of use of deadly force by police, personnel records used by police departments in hiring decisions, prohibiting the use of arbitration regarding police discipline, as well as statewide standards for training and policing.
Mike Straub, a House GOP spokesman, said Republicans in Harrisburg are willing to talk about how to hold accountable police and others who abuse their power and break the law.
"But not at the expense of unfairly burdening the men and women who are willing to make their own sacrifices to keep us safe," Straub said.
---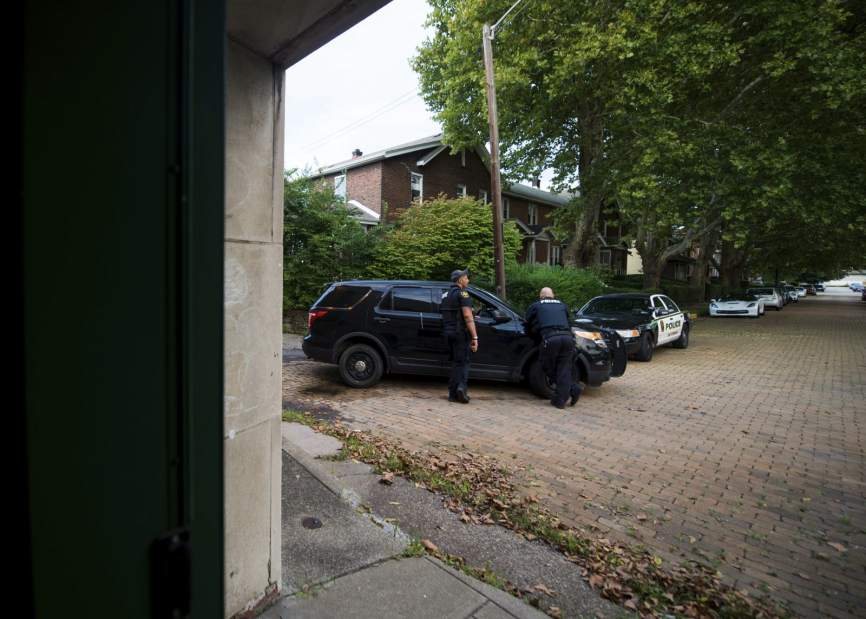 Nate Smallwood | Tribune-Review
East Pittsburgh police officers congregate outside of a East Pittsburgh Borough Council meeting on Tuesday, August 21, 2018.
---
Megan Guza and Jamie Martines are Tribune-Review staff writers. You can contact Megan at 412-380-8519, [email protected] or via Twitter @meganguzaTrib. You can contact Jamie at 724-850-2867, [email protected] or via Twitter @Jamie_Martines.