5 Pittsburgh chicken sandwiches you must try
Submitted
Submitted
---
We get it. You can't get your hands on the Popeye's chicken sandwich and you're a tad unnerved. Your belly needs a chicken sandwich, come hell or high water. We have you covered.
Believe us, plenty of other Pittsburgh places serve up succulent options when it comes to chicken sandwiches. With apologies to Popeye's and Chik-fil-A, here are five of our favorites.
---
1. Bird on the Run
Location: 128 S. Highland Ave., East Liberty
What to order: Chicken sandwich
Why this bird is tops: Business is unreal at this popular chicken joint, with over 1,000 pounds of chicken sold every week, according to Adam Czerpak, who works at the East Liberty eatery. They sold over 700 sandwiches on a recent Friday. The fresh chicken breast is soaked in a buttermilk mixture, dipped in a top-secret breading, and fried in soy oil. You can choose spice levels from 0 to 4. (There's also a level 5, made with Carolina Reapers, for those eager to tear up while eating.)
More information: birdontherun.com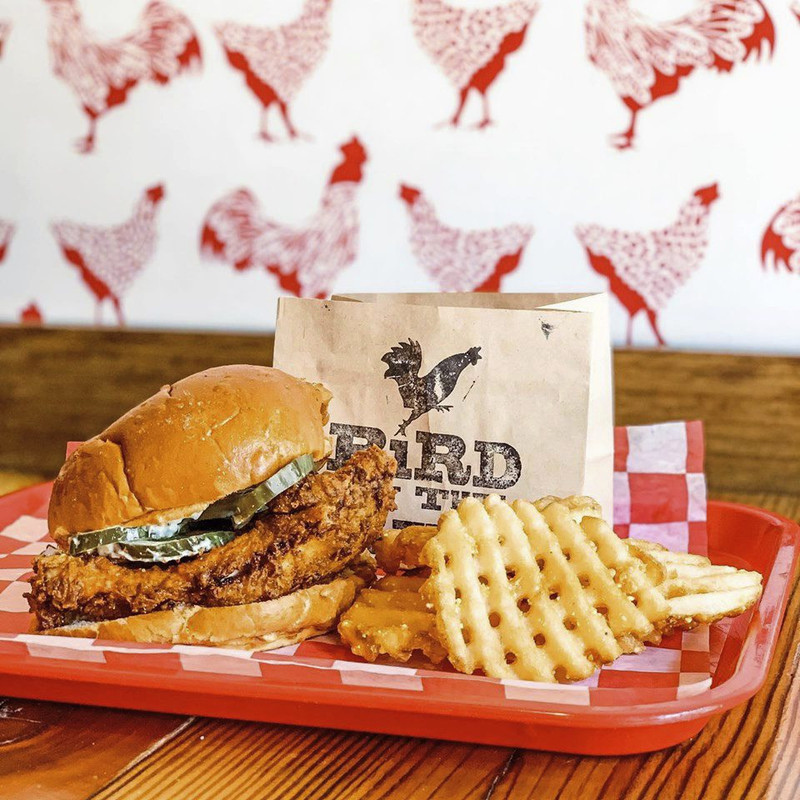 The chicken sandwich at Bird on the Run in East Liberty. (Bird on the Run)
---
2. Which Came First at Federal Galley
Location: 200 Children's Way, Nova Place, North Side
What to order: Chicken breast or chicken thigh sandwich
Why this bird is tops: Everything about this sandwich is customizable. Breast or thigh? Grilled or fried? Customers select one of five preset styles, from Havana (a clever take on the classic Cuban sandwich) to Nashville, the most popular style featuring hot sauce and a spicy remoulade. The preparation process for the antibiotic- and hormone-free chicken is intense and involves a two-day brining process, says chef and co-owner Phill Milton. And it isn't just a simple brine. He brines the chicken in pickle juice flown in from Chicago. The dredge is a combination of different flours, which includes a special, modified cornstarch that Milton says makes a "crazy difference in coating." It makes for a very crispy chicken with coating that won't come off, he says. "You can throw that piece of chicken against the wall and the coating won't come off," he says. Amen to that.
More information: federalgalley.org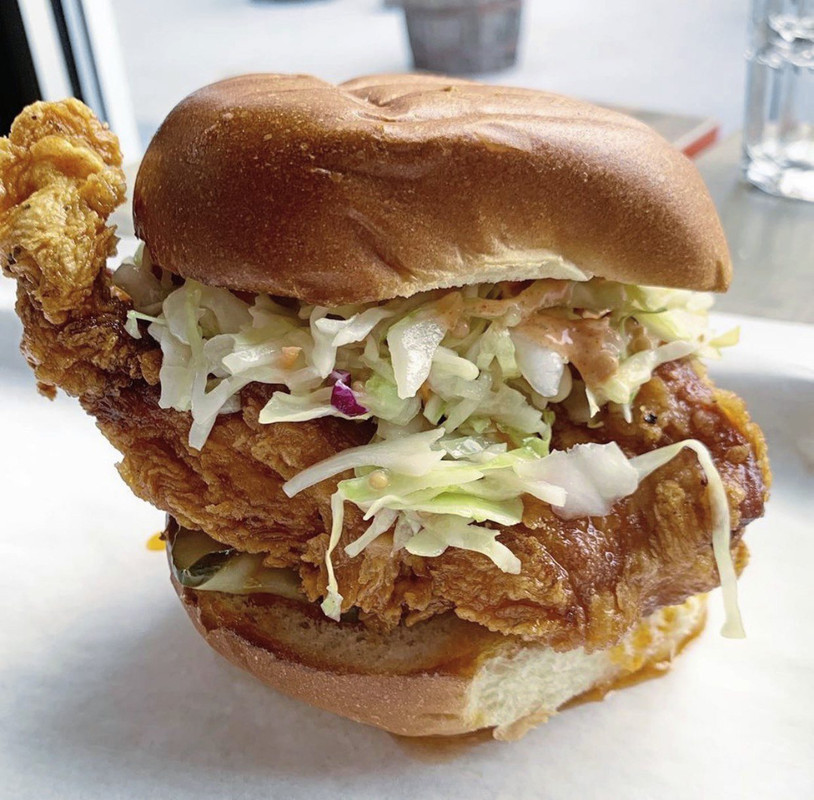 Chicken sandwich at Which Came First at Federal Galley. (Which Came First)
---
3. Cinderlands
Location: 3705 Butler St., Lawrenceville
What to order: Chicken, Bacon, Bacon-Ranch sandwich
Why this bird is tops: While it would initially remind you of a fast-food chicken sandwich, here's the key difference: Everything about this chicken sandwich is made from scratch. The Cinderlands chicken sandwich is not a breaded breast but rather a thigh, which gives it better texture and flavor, and retains moisture, according to Erik Bates, chef de cuisine at Cinderlands. Cooks use homemade brine and soak the thigh in buttermilk before dredging it in a blend seasoned with hot sauce and black pepper, Bates said. The fried thigh is topped with bacon and bacon-ranch dressing made with mayo, fresh herbs and spices. Oh, and there's the Bongards American jalapeno pepper cheese, which Bates says melts better than any other cheese.
More information: cinderlands.com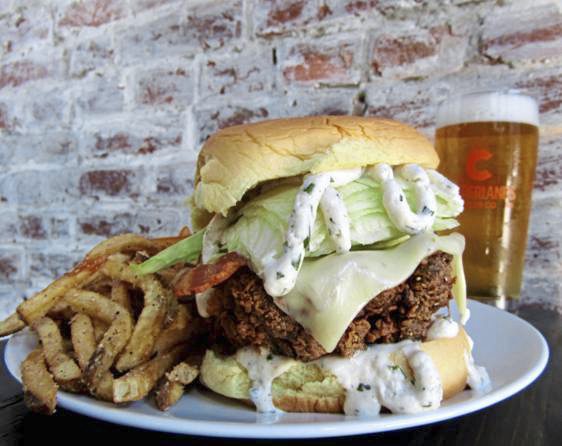 The chicken, bacon, bacon ranch sandwich at Cinderlands. (Cinderlands)
---
4. Gaucho Parrilla Argentina
Location: 1601 Penn Ave., Strip District
What to order: Pollo con pan
Why this bird is tops: It's Argentinian-style chicken, wood-fired and oh-so-garlicky . The free-range chicken breast (that's pollo in Spanish) is grilled over wood fire, and served with pickled red onions, fresh greens and sliced portobello mushrooms, says Matt Neal, Gaucho's executive chef. It's served on ciabatta bread from Mediterra Bakehouse that's seasoned with olive oil and also grilled over wood fire, Neal says. The best part is the ajo sauce, one of several chimichurri offerings at Gaucho. If you haven't tried chimichurri (typically made with chopped parsley, minced garlic and olive oil), Gaucho offers four versions, all of them packed with fresh flavor.
More information: eat-gaucho.com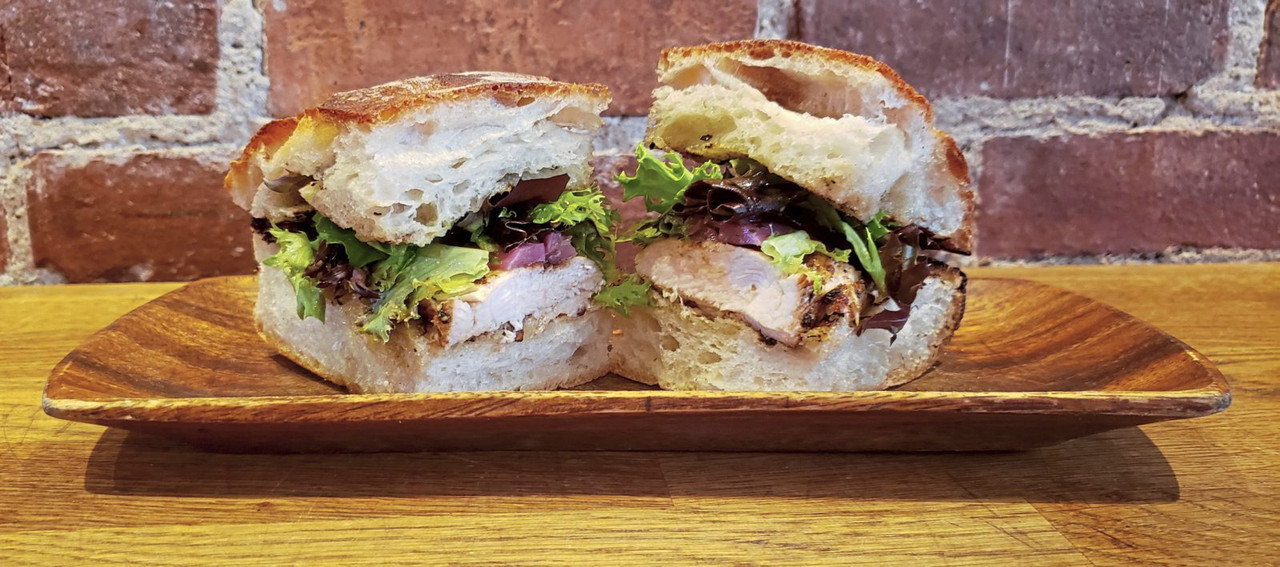 Pollo con pan at Gaucho Parilla Argentina in Pittsburgh's Strip District. (Gaucho Parilla Argentina)
---
5. Kaya
Location: 2000 Smallman St., Strip District
What to order: Fried chicken sandwich
Why this bird is tops: It's not exactly a Caribbean dish, as most Kaya offerings are, but boy this bird is fresh and delicious. Kaya offers two versions of this crispy, best-selling sandwich: original and Nashville. The original version, soaked in buttermilk and dredged in seasoned flour, is served with a tasty habanero mustard, cabbage and pickles. It has been on Kaya's menu for a few years and sells extremely well, said executive chef Marty Sons. The Nashville version adds some hot sauce and leaves off the cabbage.
More information: kaya.menu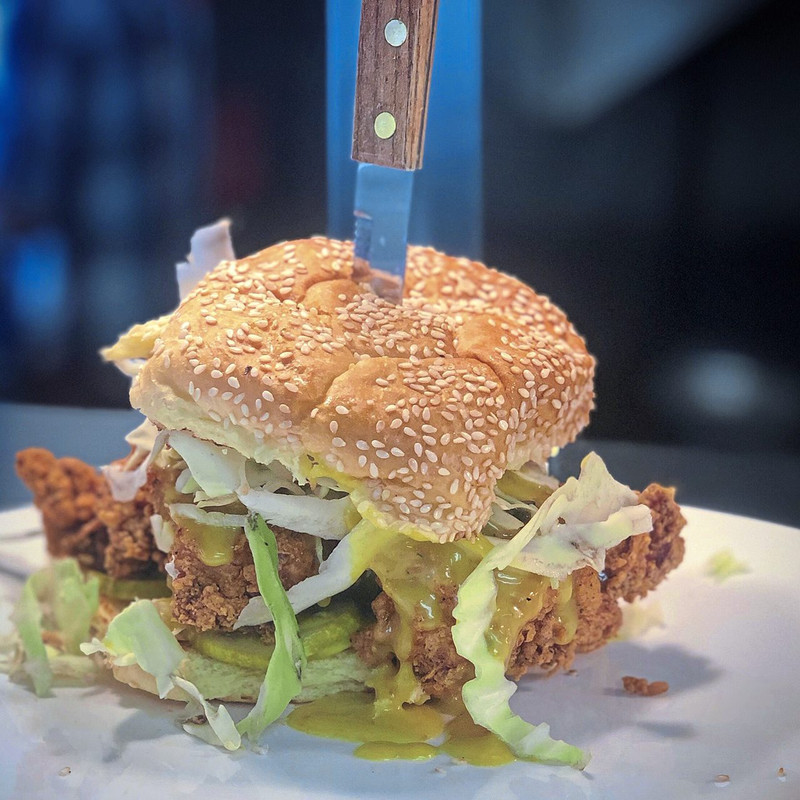 The chicken sandwich at Kaya in Pittsburgh's Strip District. (Kaya)
Luis Fábregas is editor of the Tribune-Review's Valley News Dispatch edition. Follow him on Twitter @LuisTrib.