6 Pittsburgh up-and-coming chefs
---
The next time you savor a fabulous meal dining out, thank your chef.
Bringing enthusiasm, new flavors and experiences to their respective kitchens, these Pittsburgh area restaurants have up-and-coming chefs committed to culinary creativity and, of course, amazing food.
---
BBQ Pitmaster Pedro Garcia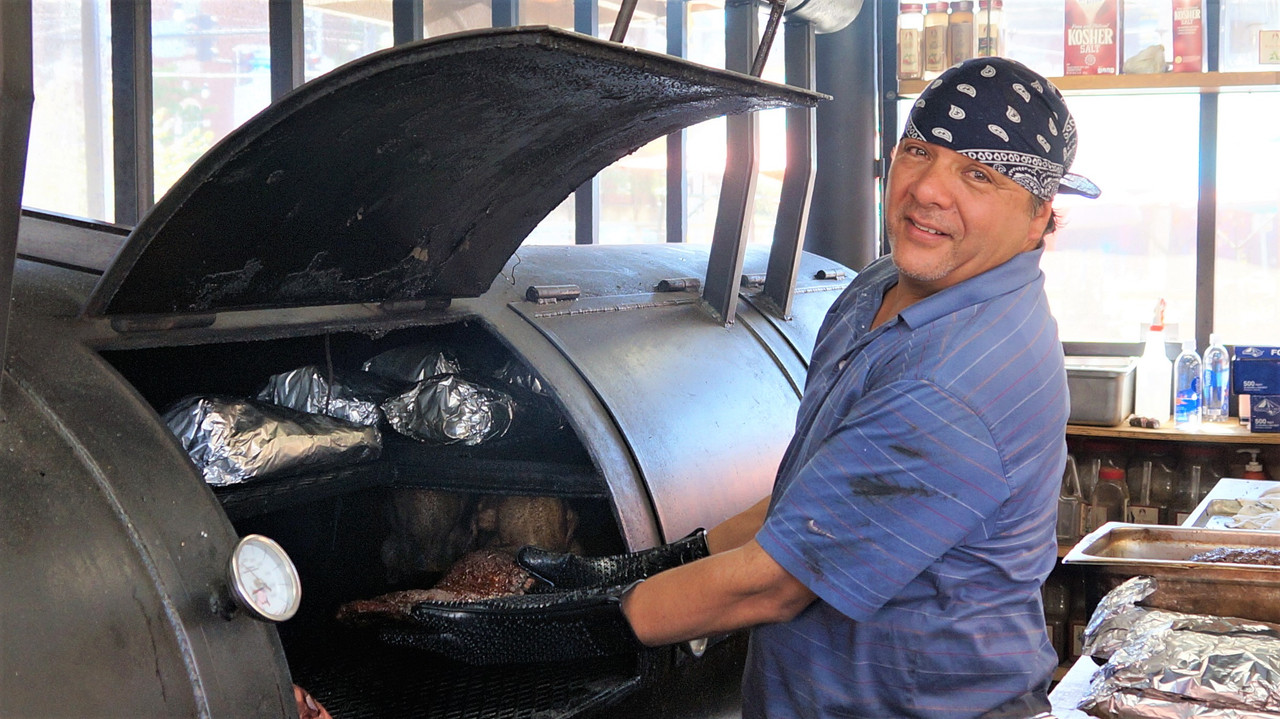 Joyce Hanz | For the Tribune-Review
Walter's BBQ Southern Kitchen, 4501 Butler St., Lawrenceville
Authentic dry-rub Texas BBQ and Southern comfort food from former Brooklyn-based restaurateurs Joel Bolden and Chris Morgan landed in Lawrenceville in 2018 with the opening of Walter's. It's named not after a family member but for everyone's "fictional uncle," said Bolden, Walter's chef and co-owner.
Bolden, who hails from Brooklyn, partnered with Morgan more than 15 years ago, leaving Brooklyn, where they operated Morgan's BBQ. They opened Walter's after appearing as chef finalists on Tom Colicchio's reality show, "Best New Restaurant" on Bravo.
Morgan brings his Houston roots and family BBQ recipes to Walter's — with Southern smokehouse secrets behind the beyond-tender pork, chicken and brisket — all smoked anywhere from 12 to 14 hours by lead pit master Pedro Garcia.
The smoked brisket is the star, along with biscuits and gravy, mac and cheese, smoked wings, ribs and fried chicken.
"Everyone likes comfort food, but they love Southern comfort food," Bolden said. "There are so many Southern influences up North that it made the transition seamless."
The partners considered Philadelphia, Washington D.C., Atlanta and Florida as potential locations for Walter's, but multiple visits to the 'Burgh won them over.
"Pittsburgh's been amazing — it's all great," Bolden said.
---
Owners/chefs Tomasz Skowronski and Kate Lasky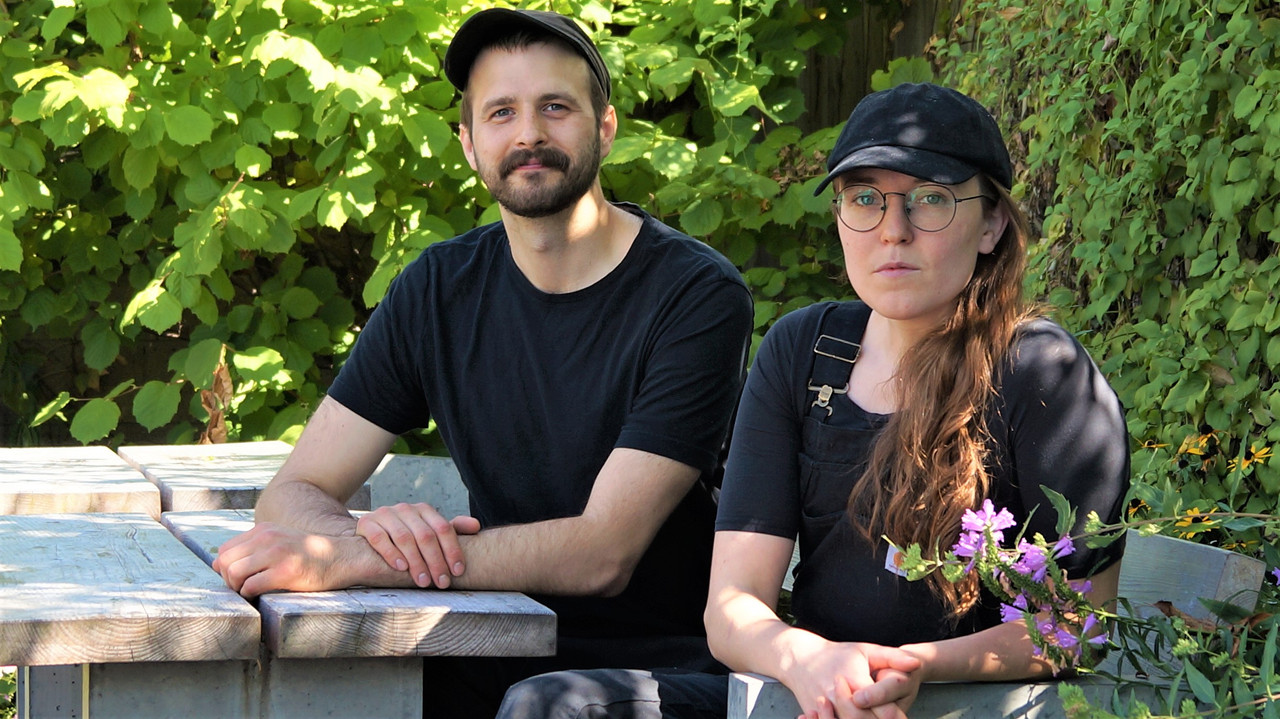 Joyce Hanz | For the Tribune-Review
Apteka, 4606 Penn Ave., Bloomfield
An entirely vegan menu with central and eastern European influences makes Apteka unique.
Owners/chefs — and vegan couple — Kate Lasky and Tomasz Skowronski have created a Polish-heavy menu (Skowronski's a first-generation son of Polish immigrants) featuring Pittsburgh faves such as pierogi, potato dumplings and stuffed cabbage.
The couple worked in the food industry as teens, met in college and are "best buds." After the success of their vegan pop-up eatery in Pittsburgh, they settled in Bloomfield, opening Apteka in 2016.
"Our restaurant re-examines the cuisine from the wide region through an entirely fruit, mushroom and vegetable based menu. Bread baking, smoking, pickles, cordials, preserves and bulk foraging are the foundations of Apteka," Skowronski said.
"We both like good food and it's important to us to make food that is both interesting and good," said Lasky, a sixth-generation Pittsburgher.
---
Chef/partner Scott Walton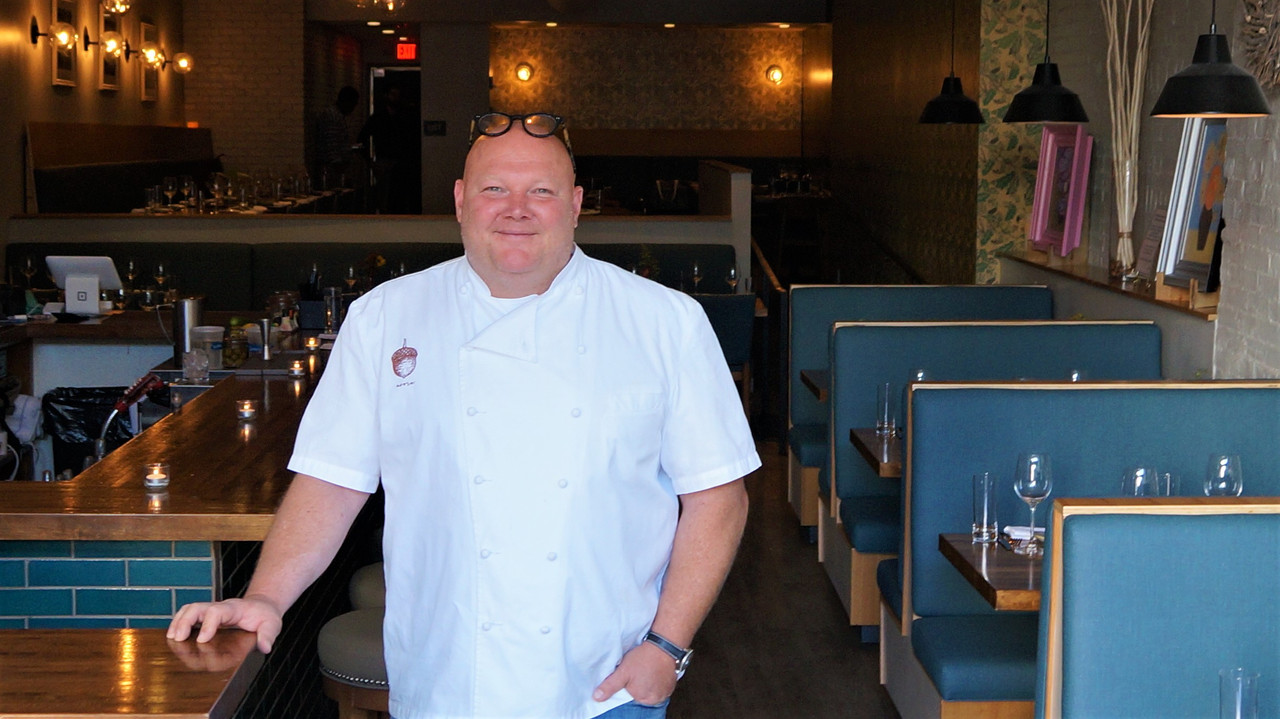 Joyce Hanz | For the Tribune-Review
Acorn, 5528 Walnut St., Shadyside
Scott Walton, chef/partner at Acorn, the youngest of four, logged countless childhood hours in the kitchen and learned how to cook from his mom, who hailed from a farm in southern Indiana.
"I remember in my teens I was on a traveling baseball team and in-between road trips I would bake cheesecakes for my buddies' parents," Walton said.
Twenty-five years later, after training at Joliet College of Culinary Arts in Illinois and the Culinary Institute of America in New York, and working in top kitchens in Chicago and elsewhere, Walton said he has finally found his voice as a chef.
"It took 25 years and was worth the wait. We put the guest and ingredient first (at Acorn)," Walton said.
Walton takes textures to the next level, serving modern American cuisine and often preparing the same ingredient in various forms — raw, barely cooked, burnt and perfectly cooked — with a mission of keeping it simple.
Walton prepares ribeyes with smoked blueberry, caraway yukons, watercress and radish.
A tricked-out charcuterie board features more than a dozen offerings such as smoked venison, marinated olives, country ham, braunschweiger and chorizo.
"We let the seasons, availability and quality of product dictate what we do," Walton said. "I want Acorn to be a neighborhood restaurant that is in no way pretentious, but focuses on the details."
---
Chef/owner Jen Urich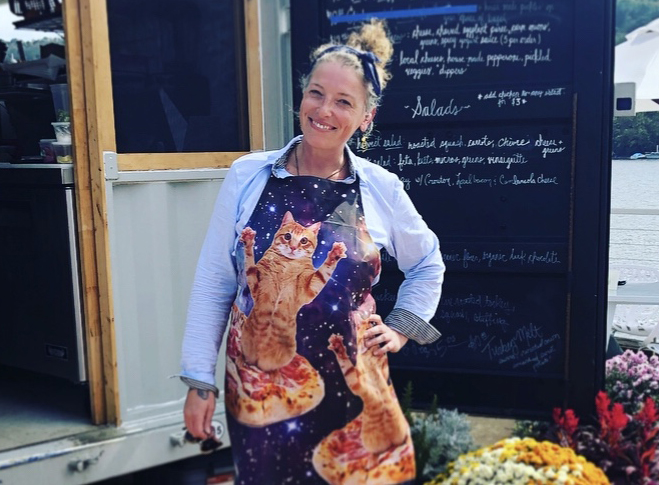 Courtesy Jen Urich
Farmer x Baker, off Freeport Road, Aspinwall Riverfront Park
Jennifer Urich began baking pies at age 7 in her home state of Michigan, and never stopped.
A farmer, baker and chef, Urich opened Pittsburgh's first shipping-container restaurant this summer in Aspinwall's Riverfront Park.
The chalkboard menu is always different. Freshly picked ingredients are often hours old.
"My cafe concept is farm-driven. Nature is by far my main muse, in and out of the kitchen as a creative person," Urich said.
Urich embodies the farm-to-table concept, partnering with local farms and incorporating in her recipes her own homegrown organic veggies from Root and Heart Farm, her five-acre family farm in West Deer, that include mushrooms, pawpaws and brassicas.
"My menu is based upon the changes of the season and inspired locally in the moment here in Western Pennsylvania."
"I bake all of my breads from scratch and everything here at the cafe is my concept," Urich said.
---
Executive chef Joe Kiefer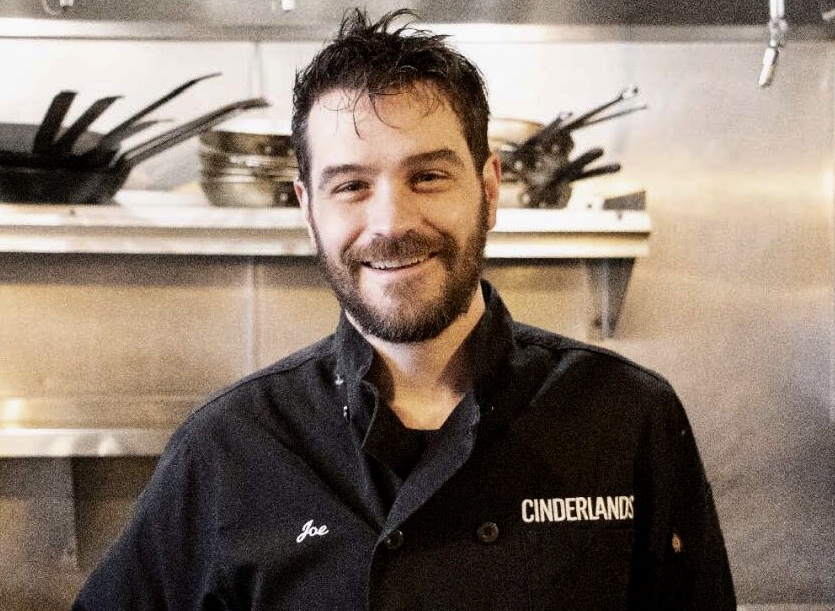 Courtesy Joe Kiefer
Cinderlands Warehouse, 2601 Smallman St., Strip District
Just call him the guy that cooks the food.
Pittsburgher and executive chef Joe Kiefer credits his hardworking single mom, a voracious reading of cookbooks and his gig at Meat & Potatoes with chef James Ciminillo for influencing his culinary path.
"She always made sure that there was a hot meal on the table for us growing up. There are specific meals that have been burned into my mind," said Kiefer, who grew up in Sharpsburg and "bounced around a lot in the city."
Kiefer had dreams of working in the film industry, enrolling at a special effects school.
"I really wanted to edit film and I was in love with horror, but I always found my way back in the kitchen," Kiefer said.
Kiefer skips the typical brewpub fare here, partnering with local vendors like Goat Rodeo (cheese curds) and Jubilee Hilltop (custom burger blend) and keeping his creations simple and flavorful.
"We taking dishes that people are familiar with and just put a twist on it in our scratch kitchen," Kiefer said. "The seasons and the weather affects a lot of what I do. I'm pretty sure it drives most of my guys insane how spontaneous things are around here."
The first Cinderlands opened in late 2017 at 3705 Butler St. in Lawrenceville. It continues as "an incubator for our culinary and brewing teams," in the words of its website. The second and larger Strip location — which occupies the former Spaghetti Warehouse — will be "the destination for familiar brews and classic dishes."
Joyce Hanz is a Tribune-Review contributing writer.