Cleveland area rocked by 4.0-magnitude earthquake
---
Residents in the Cleveland metro area got a jolt on Monday morning.
The U.S. Geological Survey reported a magnitude 4.0 earthquake was registered at 10:55 a.m., centered in Lake Erie, just off the shore of Eastlake, Ohio.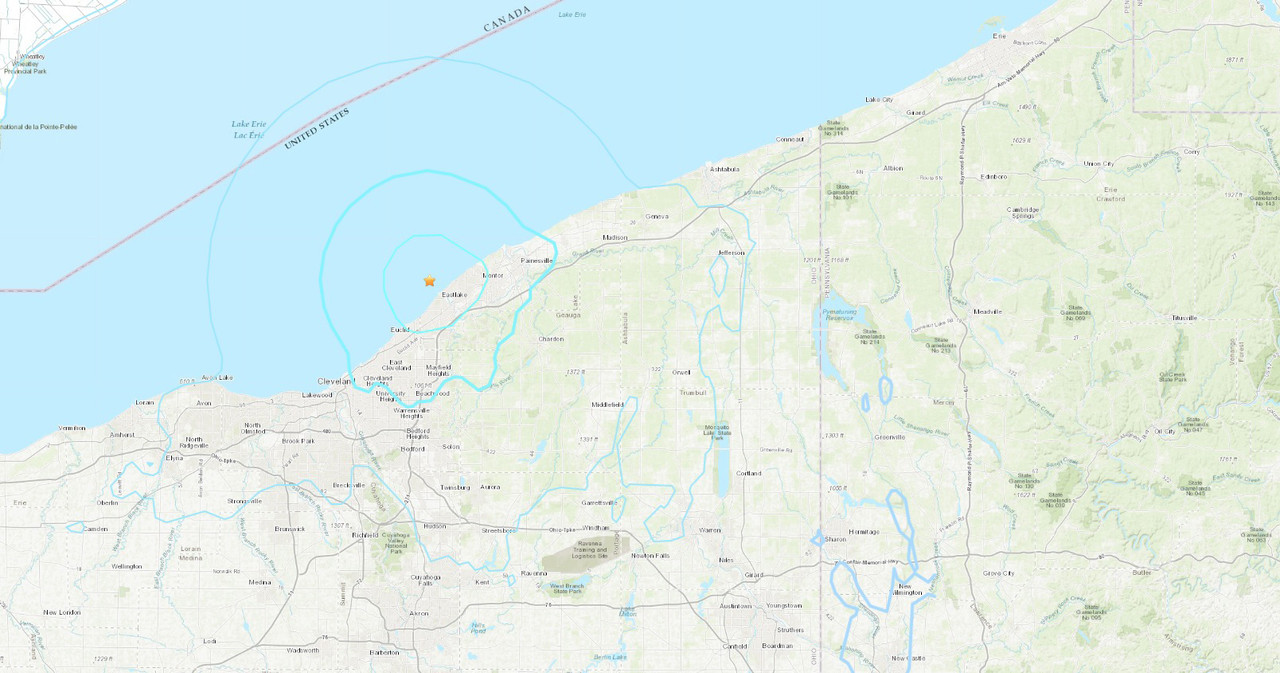 USGS
The USGS received hundreds of reports from the surrounding area, and as far away as Cranberry.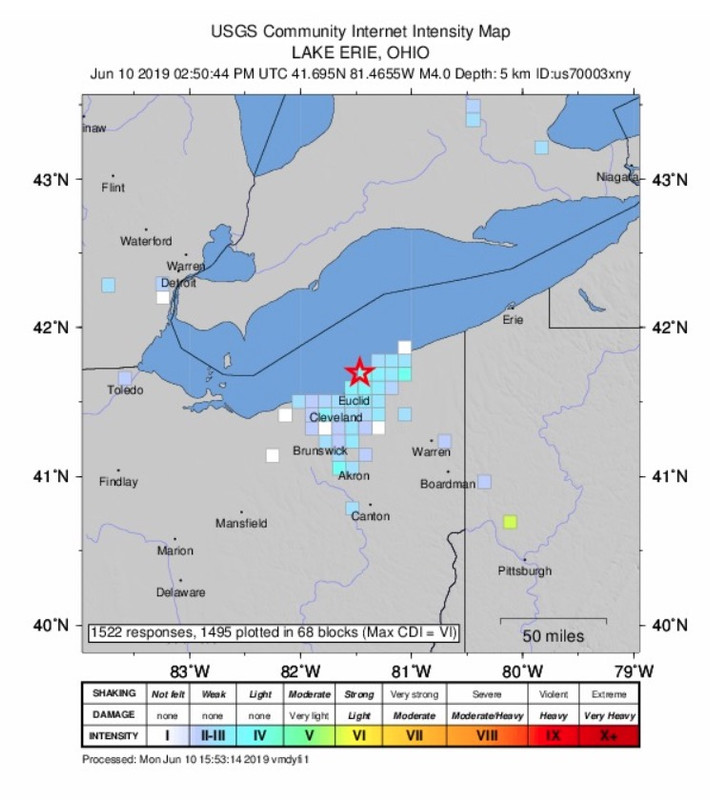 USGS
There were no initial reports of damages or injuries.
Someone in the area posted a video of the shaking to YouTube.
The Ohio Department of Transportation also caught the quake on its traffic cams.
Did you feel that rumble this morning Cleveland? Well if you missed it, we caught this morning's earthquake on multiple #OHGO cameras. Check it out! #Clevelandreallyrocks pic.twitter.com/UjV60VlvpP

— Ohio Dept of Transportation (@ODOT_Statewide) June 10, 2019
The city of Mentor, Ohio, located just a few miles northeast of Eastlake, was inundated with 911 calls.
We are waiting for the experts to affirm what was probably an earthquake here in NEO but please tune in to the news. Dispatch is being overwhelmed with 911 calls – we don't know anymore than you do at this point.

— City of Mentor (@cityofmentor) June 10, 2019
Other areas were feeling the effects as well.
We also felt the shaking. We suspect that it was an earthquake but are awaiting further information. No reports of damage but getting lots of calls asking what it was.

— Wickliffe Police (@WickliffePolice) June 10, 2019
Yooo anyone in Cleveland.. was that just an earthquake or am I going crazy.

— Official CLE Earthquake Fanpage (@jackbranca) June 10, 2019
I know I'm not trippin.. did anyone just feel an earthquake in Cleveland!? My bed was shaking and it woke me up!

— Nai (@_NaiTai) June 10, 2019
Chris Pastrick is a Tribune-Review digital producer. You can contact Chris at 412-320-7898, [email protected] or via Twitter .