National Weather Service detects mayfly swarm off Lake Erie
Submitted
---
The National Weather Service posted a radar shot late Wednesday of a mayfly swarm moving from Lake Erie inland to Cleveland, Sandusky and other Ohio cities.
The swarm is a several-day mating frenzy for the insects, which don't bite but can create hazards for motorists, sometimes closing bridges.
Attracted by light, mayflies congregate on roads, bridges and other surfaces in piles.
In other parts of the country — where there are massive amounts of mayflies — cars crush the flies, releasing liquid in the females' eggs and making roads slick, sometimes causing car crashes.
The prevalence of mayfly swarms are indicative of clean water.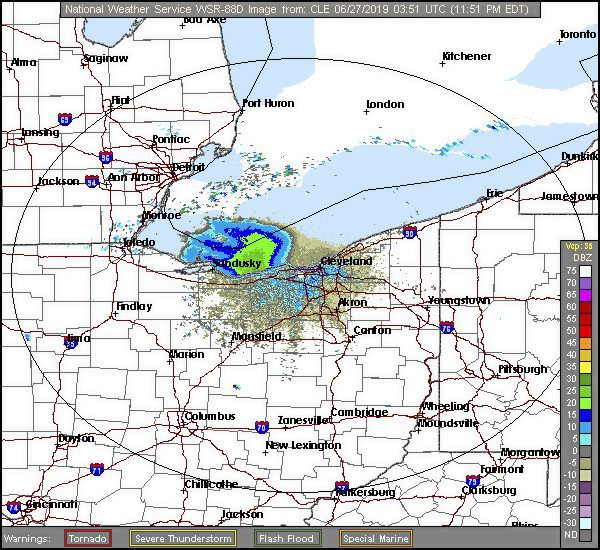 Courtesy of the National Weather Service
It should be no surprise that anglers celebrate and take advantage of these mayfly hatches.
In Pennsylvania, swarms are often reported in June and July near Harrisburg along the Susquehanna River.
Closer to home, swarms have been reported over the years in Kittanning, forcing a bridge across the Allegheny River to close at night for a day or two.
Mary Ann Thomas is a Tribune-Review staff writer. You can contact Mary at 724-226-4691, [email protected] or via Twitter .