Joe Biden parody site outranks his official page on Google
AP
---
Parody is the sincerest form of flattery, right?
So, Joe Biden should feel pretty good. Although, on second thought …
A parody Joe Biden website — joebiden.info — is outranking the Democratic presidential candidate's official website — joebiden.com — in current Google searches.
A recent Google search of "Joe Biden" produced the joke site — titled "Joe Biden for President 2020" — at No. 3, just after Biden's Wikipedia page and his Facebook page. The former vice president's official campaign page actually didn't show up at all in that same search. To be fair, the top result in the Google search did produce a link to the official page, but it was a paid ad and not an official search result.
Perhaps part of the reason is that the joke site looks very official, with a strong main image of the candidate himself next to "Biden2020."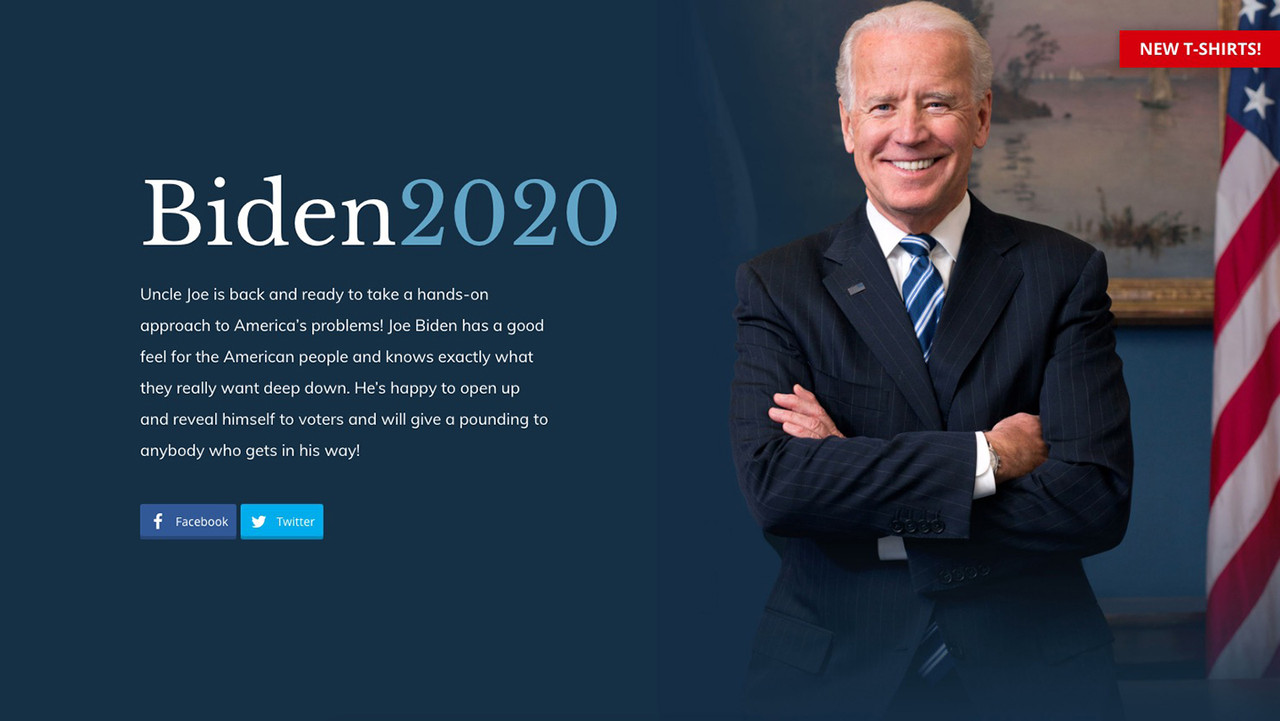 Then, the text: "Uncle Joe is back and ready to take a hands-on approach to America's problems! Joe Biden has a good feel for the American people and knows exactly what they really want deep down. He's happy to open up and reveal himself to voters and will give a pounding to anybody who gets in his way!"
A quick scroll down the parody site shows GIFs of Biden making physical contact with children and women.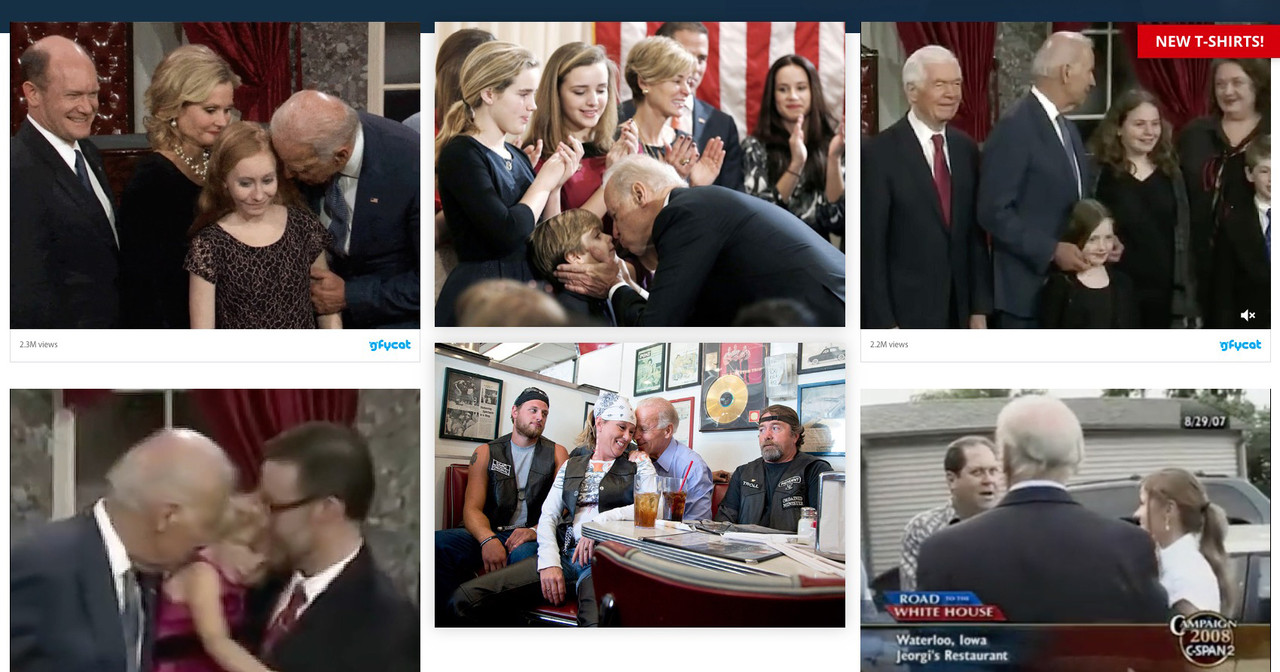 That's followed by "Joe's Legislative Accomplishments," which tracks his past stances on gay marriage, abortion rights, the Iraq war, and the death penalty. Scattered in are awkward quotes from the former vice president.
Reddit user NPC_12345 claims to run the site, posting about it 11 days ago. He said he's "gotten hundreds of comments this morning from real Biden supporters who think it is his real website."
Biden, who announced his candidacy for president in April, has taken harsh criticism after several woman alleged that he touched them in ways that made them uncomfortable. Biden has vowed to be more respectful in the future.
Biden's campaign has yet to respond to questions about the parody site.
Chris Pastrick is a Tribune-Review digital producer. You can contact Chris at 412-320-7898, [email protected] or via Twitter .