World's first 360-degree rooftop infinity pool to open atop London skyscraper
Compass Pools
---
Now you can cheat death … and feel quite refreshed doing it.
A UK-based pool manufacturer, Compass Pools, has announced plans to build a 360-degree infinity pool atop a 55-story skyscraper in London. It would be the world's first such pool.
The company says the 58,500-gallon pool would be made from "cast acrylic rather than glass, as this material transmits light at a similar wavelength to water so that the pool will look perfectly clear."
"When we designed the pool, we wanted an uninterrupted view, both above and below the water," says Compass Pool's designer and technical director Alex Kemsley. "It really will be something else — but it's definitely not one for the acrophobic."
The bottom of the pool will also be transparent, letting hotel guests and visitors to check in on the swimmers above. (So no funny stuff, couples.)

Compass Pools
Looking at the pool, you might wonder: How am I supposed to get in and out? Good question. Swimmers will access the pool through a rotating spiral staircase, which comes up from the pool floor.
"Normally a simple ladder would suffice, but we didn't want stairs on the outside of the building or in the pool as it would spoil the view — and obviously you don't want 600,000 liters of water draining through the building either," Kemsley says.
"The solution is based on the door of a submarine, coupled with a rotating spiral staircase which rises from the pool floor when someone wants to get in or out — the absolute cutting edge of swimming pool and building design and a little bit James Bond to boot!"
To monitor the wind speed (you're gonna need that so high up), the pool will have a built-in anemometer, which is linked to a computer-controlled system to maintain temperatures and ensure water doesn't get blown to the streets below.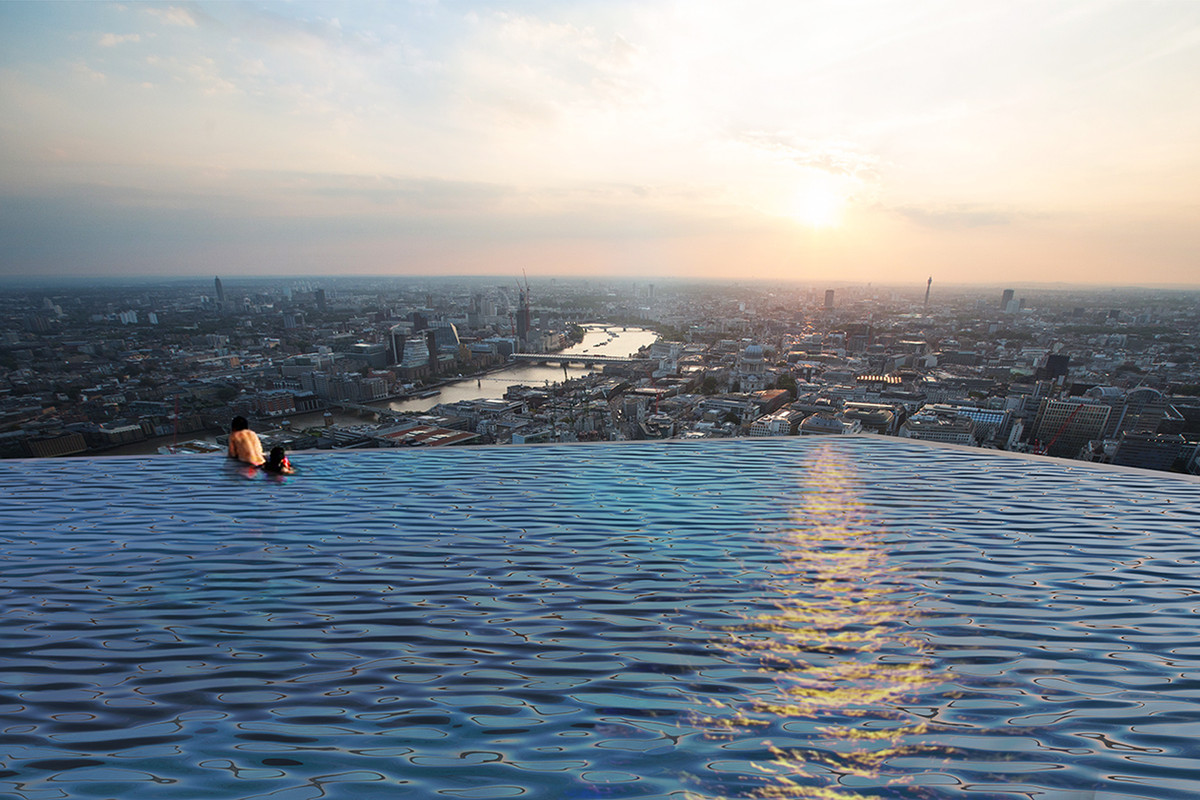 Compass Pools
The pool will be heated with waste energy from the building's air conditioning system — using a heat exchanger.
There also will be lights — for night swimmers — built into the bottom of the pool that change colors.
As for the building itself, called Infinity London, it will be 650 feet tall — about two times as tall as Big Ben — and feature a five-star hotel in the rooms just below the pool.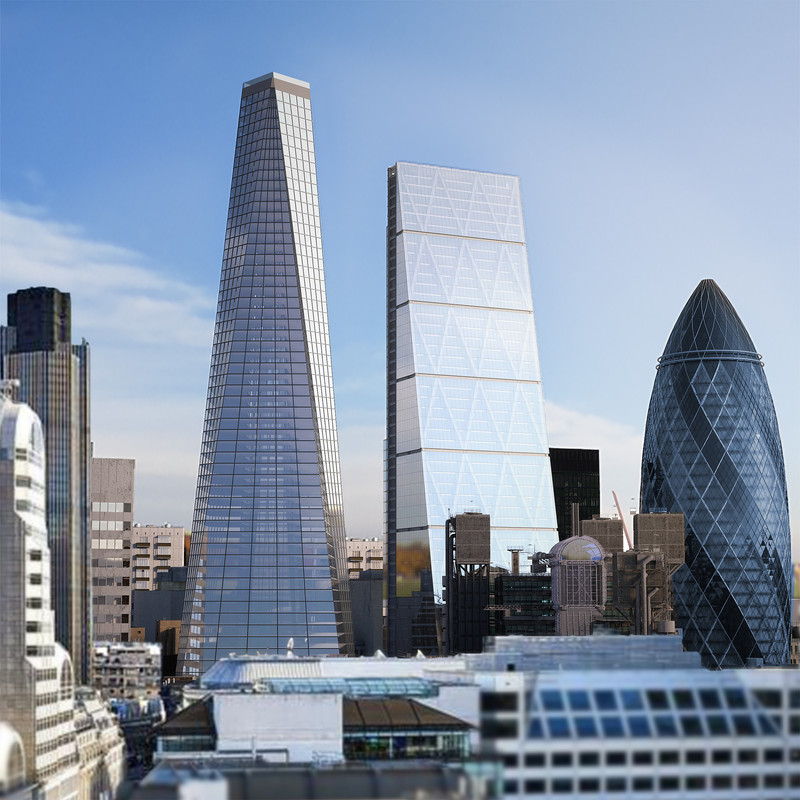 Compass Pools
"Architects often come to us to design roof top infinity pools, but rarely do we get a say in the building design because the pool is usually an afterthought," Kemsley says. "But on this project, we actually started with the pool design and essentially said, 'How do we put a building underneath this?'"
Construction is set to begin in 2020, once they get all the contractors and partners lined up.
An exact location for the building has yet to be determined.
Chris Pastrick is a Tribune-Review digital producer. You can contact Chris at 412-320-7898, [email protected] or via Twitter .