Oui, oui — Paris rolls out sidewalk urinals to combat issue of public peeing
Uritrottoir
Uritrottoir
---
Paris has been having issues with guys doing their No. 1 business in public.
So, how do they deal with it? Why, public urinals, of course.
Eco-friendly urinals (how could they be anything else) have been popping up on the streets of Paris. Manufactured by Faltazi, the Uritrottoir (or pavement urinals) is a bright-red box that appears almost like a trash can with a flower box on top.
The concept is simple: Men pee into the Uritrottoir's front panel and it flows into a bin filled with a bed of brown material (straw, wood shavings, sawdust). About every three weeks, the bin is removed and composted at a separate site.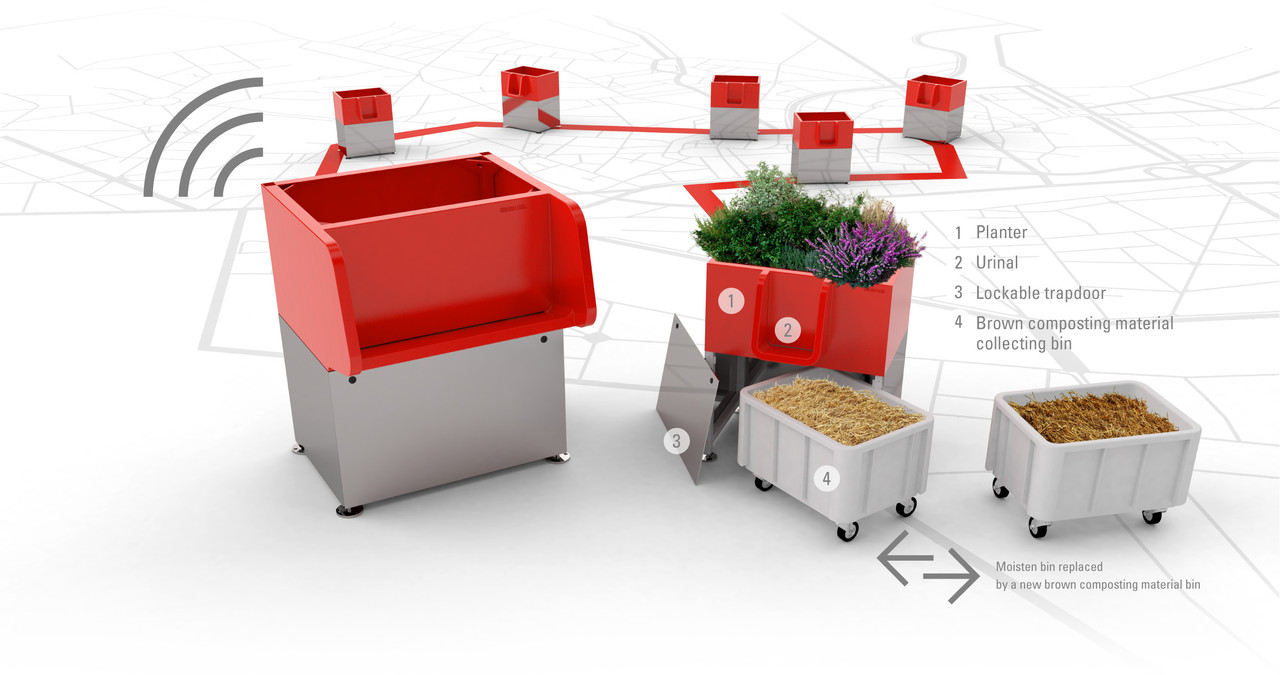 The boxes began showing up in high-traffic areas — along the Seine near Notre Dame Cathedral and the Moulin Rouge cabaret, for instance — in March at the request of residents, according to CBS News.
But not all residents are on board with the idea.
"They have been installed on a sexist proposition: men cannot control themselves (from the bladder point of view) and so all of society has to adapt," Gwendoline Coipeault of the feminist group Femmes Solidaires told NPR. "The public space must be transformed to cause them minimum discomfort."
The Uritrottoir's designer, Laurent Lebot, told LCI television, "The subject can make you laugh, but in fact it's far from funny, and extremely serious people are interested in this."