And just like that, it's August. Fear not … it's still hot, it's still summer and there's still plenty of fun to be had.
Sweet rides
Bright, shiny and classic are all on tap this weekend as the Mount Pleasant Area Historical Society hosts a car show Sunday. It's set for 3-7 p.m. at the Mount Pleasant Glass Center (former Lenox factory), 402 E. Main St.
There will also be food trucks on hand, there, too, so come hungry. Shhhh, but in case of rain, it'll be held Aug. 11. All proceeds support the historical society.
Details: mphistory.com
Mmmm … ribs
Seven Springs Mountain Resort's 10th annual Rib & Wing Festival will be filled with food, music, craft vendors and family entertainment.
Head up to the festival at the Champion resort 4 to 10 p.m. Aug. 2, 11 a.m. to 10 p.m. Aug. 3 and 11 a.m. to 5 p.m. Aug. 4.
This year's delectable lineup includes Armadillo's BBQ & Rib Co., Butch's Smack Your Lips BBQ, Mojo's, Pigfoot BBQ and Smokin' Joe's Hog Wild Barbecue.
Details: 7springs.com
On the avenue
Get it while it's old!
Don't miss your chance to snag some new-to-you treasures during Greensburg's Antiques on the Avenue on Saturday.
There'll be plenty of antiques and vintage collectibles lining the 100-300 blocks of South Pennsylvania Avenue. And — bonus — parking is free downtown on Saturdays.
Details: 724-832-0713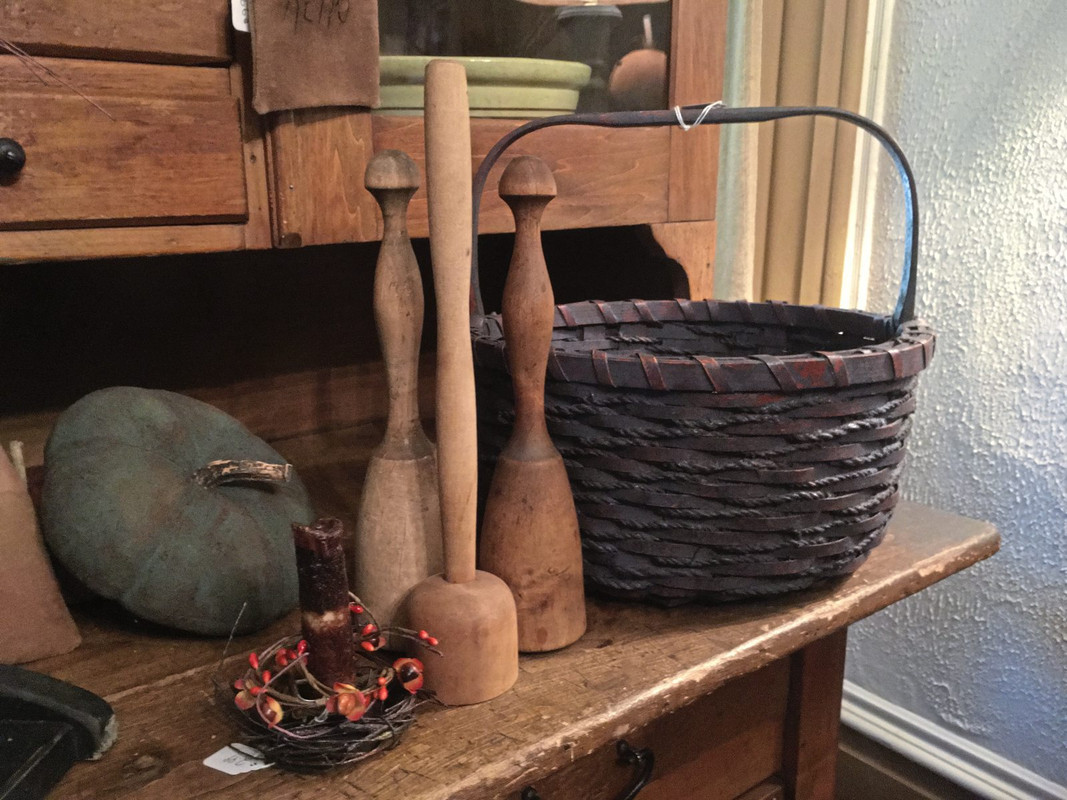 Items similar to these found at The Shepherd's Keeper at Kinderhook, a Greensburg antiques store, will be available at the Aug. 3 "Antiques on the Avenue" antiques and collectibles show and sale in downtown Greensburg.

Rockin' in J-Town
Head to Johnstown this weekend for the annual Flood City Music Festival and take in a show by everyone's favorite '90s band — The Gin Blossoms, (Yes, the Gin Blossoms!)
The two-day festival, set for Aug. 2 and 3, is at Peoples Natural Gas Park in Johnstown. Tickets range from $23 to $55 and proceeds will benefit the Johnstown Area Heritage Association, which operates the Johnstown Flood Museum, The Heritage Discovery Center and the Johnstown Children's Museum.
Other bands appearing include: Cowboy Mouth, Ghost Light, Dale Watson, Red Baraat, Bill Kirchen, Davina & the Vagabonds, National Park Radio, the Sue Foley Band, the Plate Scrapers, Adler & Barath Blues Band, Jeff Perigo & Friends, Afro n'At, Essential Machine, Elias Khouri and Jeff Webb & the Delectable Sound.
Details: FloodCityMusic.com
Fun fest
Now in its 33rd year, the annual August Fun Fest is set for Aug. 4 in Cedar Creek Park, near Belle Vernon.
The free festival, sponsored by the Westmoreland County Department of Parks and Recreations, features a variety of food, entertainment and children's activities. It's open from 10 a.m. to 6 p.m.
Johnny Angel and the Halos will be singing some of your favorite oldies.
Details: co.westmoreland.pa.us