Three gunshots on a late-spring evening in 2018 continue to echo throughout the region a year after they left Antwon Rose II dying in a grassy East Pittsburgh lot.
Wednesday marks one year since the 17-year-old and another teen, Zaijuan Hester, ran from the traffic stop conducted by then-East Pittsburgh officer Michael Rosfeld. The car he stopped, a Chevy Cruze, had bullet damage, and it matched the description of a car suspected in a drive-by shooting minutes earlier and just miles away in North Braddock.
As Rosfeld ordered the driver, a hired jitney, to the ground, Rose and Hester ran from the car. Within seconds, Rosfeld fired three shots, all of which hit Rose. Hester got away but was arrested days later. Rose died less than an hour later at UPMC McKeesport.
The shooting touched off protests that stretched into the summer.
District Attorney Stephen A. Zappala Jr. filed a homicide charge against Rosfeld, and he was released on $250,000 unsecured bail – a move that sparked outrage since homicide suspects are generally denied bail.
Pre-trial proceedings marked by accusations on both sides culminated in a trial that began March 19 in front of a jury picked from Dauphin County. After four days of testimony and four hours of deliberations, Rosfeld was acquitted. Jurors determined he was legally within his rights to fire the shots.
The Tribune-Review spoke with people touched by the shooting — from his high school to his neighborhood, from the scene of the shooting to inside the courthouse. They reflected on the days, weeks and year that have followed.
"… despite all that, angels prevail …" — Eli Alfieri, Woodland Hills student
Eli Alfieri was at Drew's Family Restaurant in Forest Hills the night in late June when hundreds of protesters overtook the Parkway East, stopping traffic until the early morning. His friend and bandmate, Benito Countouris — whose family owns the restaurant — was on the Parkway protesting.
It was just days after Rose had been shot and killed, and each dealt with this latest in a string of classmate deaths in their own way that night.
"I was almost asking myself, 'What would the Creator say if he were to just pop down and put himself or herself in this position right here?' " said Alfieri, who graduated from Woodland Hills High School earlier this month. "You kind of have to wonder how we go from such an innocent world to all this."
So he started writing. He, Countouris and friend Joe Hodges make up the band Wild Blue Yonder. The lyrics he penned were an attempt to answer the question of why bad things happen to good people.
"Tell me why do the bullets fly / Wouldn't they rather do something else?"
Alfieri said his last memory of many of his classmates who have been killed is playing basketball as young children.
"I was thinking about how you go from such an innocent child to getting mixed up in the streets or just having the streets happen to take you," he said. "But then despite all that, angels prevail."
The music video, begins with news clips showing scenes from the summer protests and reports of other student-involved shootings. It moves into clips from the March for our Lives, a nationwide student-led protest against gun violence.
Another thread throughout the video involves a student – Marquise Gibson, a friend of the band members and a close friend of Rose – paging through a yearbook and becoming overwhelmed by the number of faces of lost life. He slams the book shut, walks out of the school and finds a trail of roses leading to the soccer field.
There, the scene becomes joyous.
"We thought this would be the perfect song to have a music video showing people coming together," said Countouris, a 2018 Woodland Hills graduate.
Administrators allowed more than 100 students out of class for an afternoon to film the video. Countouris said they provided security, and some teachers came to the field to hold cameras and help with the filming.
"The kids that are on that field, they would never be in the same room ever again," Alfieri said. "I think that's one of the most powerful parts of it, and when I watch it that's really what's special to me — to see kids that are living in Hawkins Village that were probably a lot closer friends with a lot of these kids that aren't here anymore with kids from Churchill and Forest Hills, and it's like it didn't even matter."
---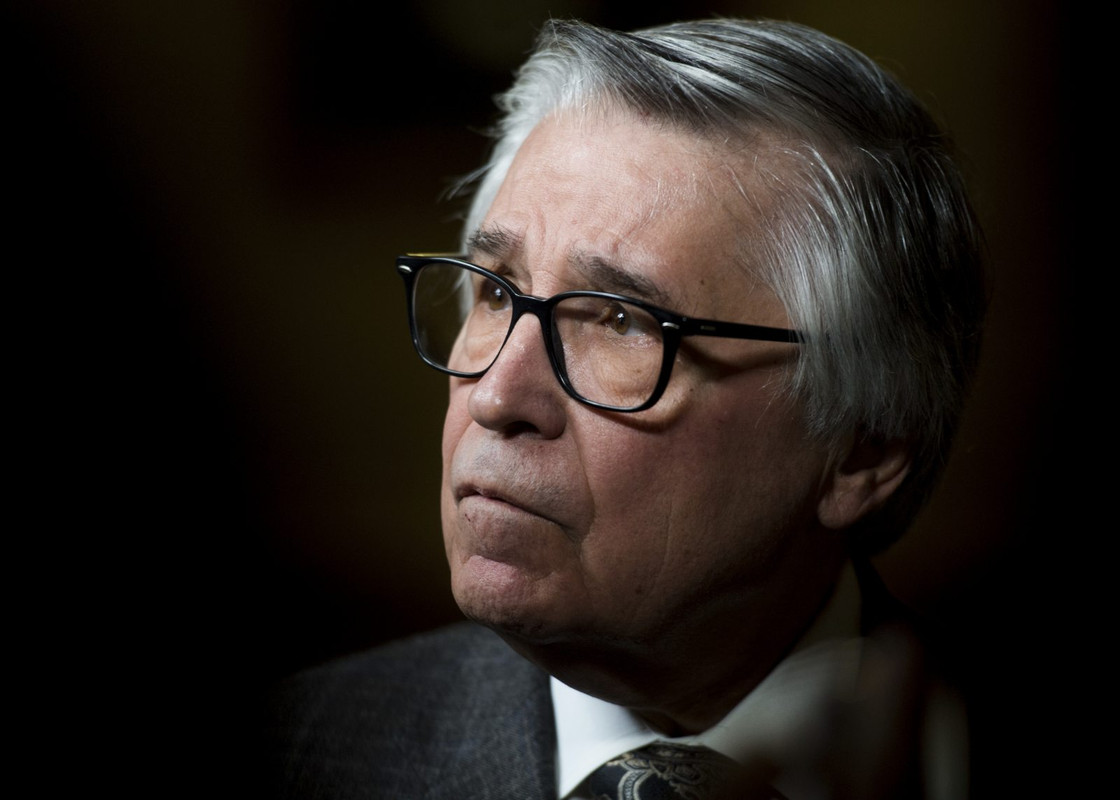 Nate Smallwood | Tribune-Review
Patrick Thomassey, Michael Rosfeld's attorney, speaks during a press conference inside Allegheny County Courthouse during the homicide trial of the former East Pittsburgh Police officer, March 22, 2019.
---
"… if people knew all the evidence in the case …" — Patrick Thomassey, attorney for Michael Rosfeld
Hours after the verdict was announced, someone fired at least eight shots at the Monroeville office of Rosfeld's attorney, Patrick Thomassey. No one was inside, but a window, wall and furniture were damaged. There haven't been any arrests, said Thomassey.
"I think it's been a difficult road, and I tried to take the high road after the verdict by not doing a lot of interviews or anything," Thomassey said. "I just wanted everything to settle down. And I hope that that happened."
Rosfeld is still involved in civil cases, but Thomassey is not representing him. He does check in with his former client. Thomassey maintains the former police officer acted in accordance with his training.
"I think if people knew all the evidence in the case, and what was going on in that car, and what had happened in that car prior, I think people would have a different view on it," Thomassey said. "I think it was a just verdict, I think it was the right verdict, and I think the jury thought it was the right verdict."
Thomassey was limited in what information he could discuss during the trial and hasn't shared details since. He was clear about one thing.
"This case had nothing to do with race," Thomassey said. "Absolutely nothing to do with race. And people with their own agendas made it that way. This was a police officer doing his job."
---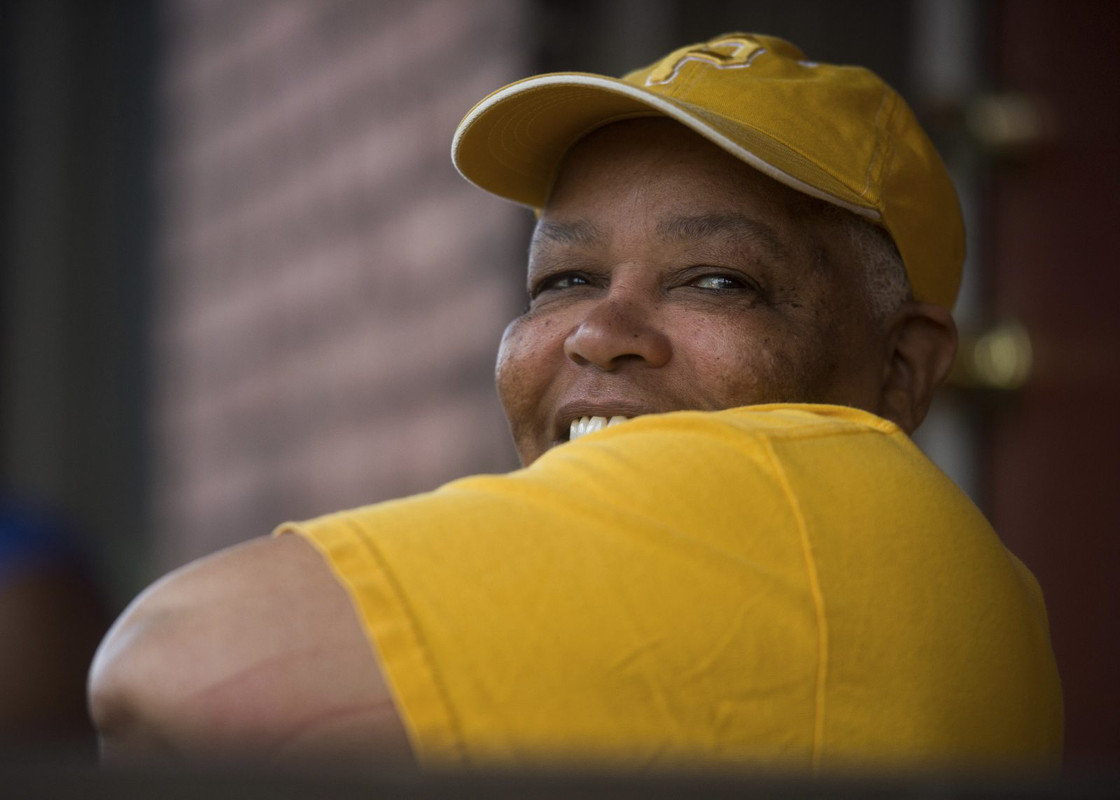 Nate Smallwood | Tribune-Review
Valerie Winston, of East Pittsburgh, relaxes on her front porch along Grandview Avenue in East Pittsburgh on June 7, 2019.
---
"… people might have a remedy …" — Valerie Winston, East Pittsburgh
In East Pittsburgh not far from the spot on Grandview Avenue where Rose was shot and killed, life has gone on.
"It's still sad," said Valerie Winston.
Winston sat on a porch with her neighbor, Stevie Smith. A few floors above them was where Lashaun Livingston filmed the last seconds of Rose's life.
It's still a relatively quiet neighborhood, both said. Smith said she's pleased the East Pittsburgh municipal police were disbanded in December.
"Sometimes they would just set up and sit," she said, indicating toward the road. "They'd see someone young and automatically stereotype them."
Neighbors, Winston said, mostly keep to themselves, not wanting to invite or get involved in any chaos. She said it's important, though, to keep talking about what happened and to keep talking about Rose and the larger problems plaguing the community.
"People have different views," she said. "Some people might have a remedy for something or an idea."
Down the street, Cheri Carter said she believes
the community has moved on.
"It was an unfortunate situation but in the long run, it's just like … the only thing you can do is stay positive," Carter said. "It could happen to anyone."
For a while after the shooting, she worried about her own children – three sons and a daughter.
"First I was like, 'Stay inside,' and frantic. But I can't tell my kids to stop living life. I still want you to be able to live your life, be a kid, enjoy your friends," she said. "I've just got to tell them … everybody don't have good intentions, everybody don't have bad intentions."
Her daughter, who just graduated from high school, wanted to go into criminal justice, but she had second thoughts after the shooting. Carter told her not to change her plans.
"You can be the one person to go into criminal justice and make change," she said.
---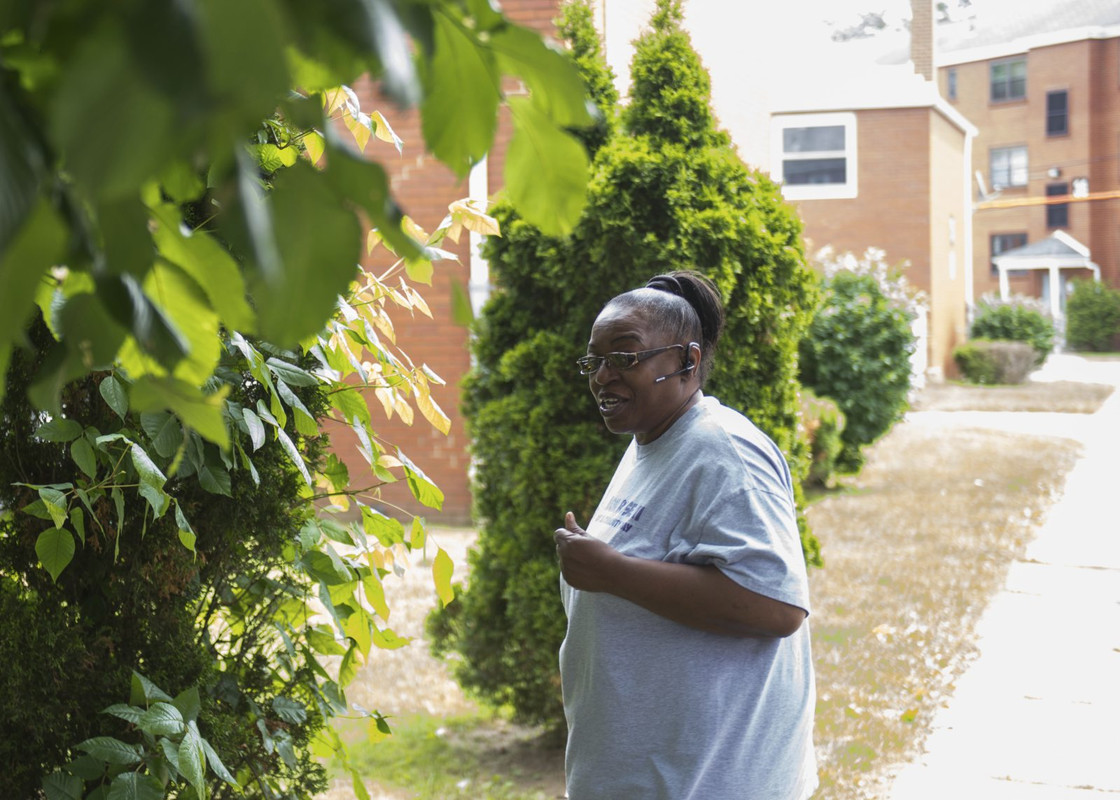 Nate Smallwood | Tribune-Review
Sheila Brookins, of Rankin, walks back to her home on June 7, 2019.
---
"… a giving person. He did whatever he could to help kids …' — Shelia Brookins, Hawkins Village, Rankin
In Hawkins Village, where Rose lived, not many neighbors want to talk. Most say it's still too hard, too heartbreaking.
Sheila Brookins lives a few doors down from where Rose lived and where his mother, Michelle Kenney, still lives. Brookins said Kenney and others in Hawkins Village and beyond are still working to do good for children in the communities.
"The main focus is on the kids," she said. "It's about kids staying safe, giving them something to do."
It's what Rose would want, she said.
The community still misses him, Brookins said, but nothing will bring him back, and so they channel the grief into helping other kids.
"Antwon was a giving person. He did whatever he could to help kids," she said, tearing up at the memories. "That's what we keep doing – just stay focused with the children."
---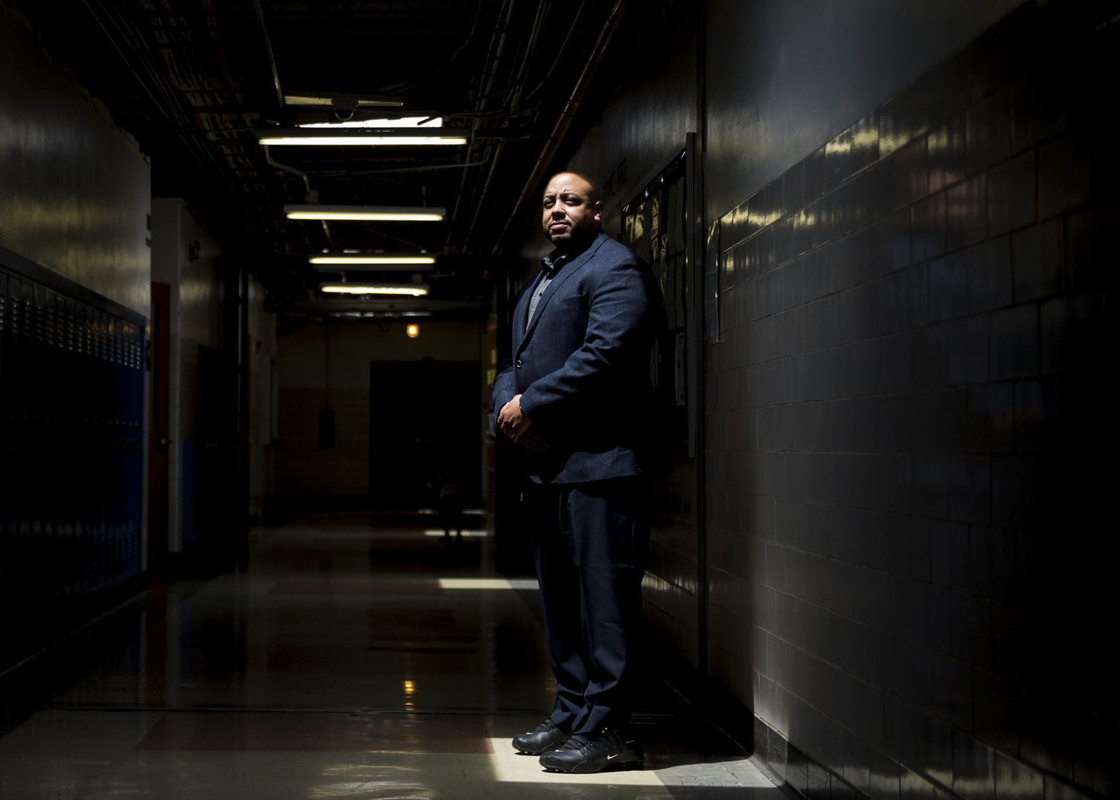 Nate Smallwood | Tribune-Review
Woodland Hills Junior/Senior High School principal, Phillip Woods, poses for a portrait in the hall way of Woodland Hills Junior/Senior High School on June 7, 2019.
---
"… hopefully this verdict is read in the summer …" — Phillip Woods, principal at Woodland Hills Junior/Senior High School
It's quiet in Phillip Woods' office at the Woodland Hills Junior/Senior High School – a sudden stillness after he'd ushered students out for the last day of the year just an hour earlier. They were loud and raucous. The seniors sneaked onto campus that morning and wrapped Woods' car in plastic wrap. People were celebrating.
And there was a tinge of relief in Woods' voice.
He inherited a school in crisis when he took over as principal in the fall of 2018. Students, teachers and staff were still reeling from the death of Rose. The protests and anguish still echoed as school started, and the world kept turning.
Though Rose was the latest layer of trauma, some in the school have dealt with the deaths of classmates for months and years. That wears on a kid, Woods said. During the 2017-2018 school year, three Woodland Hills School District students were shot in separate incidents within a week. Two of them, Jerame Turner, 16, and Augustus Gray, 14, died.
"It wasn't just that they were frustrated with what happened to Antwon, they were frustrated with what happened to all these kids," he said.
The anger and frustration over Rose, however, was different. It was able to be channeled, he said. It wasn't a neighborhood feud or a dispute between groups.
"It was Antwon versus the police or Antwon versus the legal system – that brought everyone together," Woods said.
That was when the kids started to talk about change, real change, changing laws, getting police the right de-escalation training, Woods said. He didn't think the trial would happen so fast.
"I'm thinking, a trial of this magnitude is definitely going to last until the summer – just keep everybody cool, keep everybody on task, keep everybody working and hopefully this verdict is read in the summer," he said.
Instead, the verdict came on a Friday in March.
"I'm sitting here Friday morning thinking, if this happens right now, I have no idea how we're going to manage this," Woods said.
On Monday morning, he had a support system in place – community leaders, church leaders, counselors – and brought them to the school. He made an announcement inviting any student struggling with emotions over the verdict to the auditorium. Michelle Kenney, Rose's mother, also came to the school. She told them if her son was alive, she'd tell him to keep learning.
"That was a very pivotal moment," Woods said. "At that point we were either, A) going to continue to be the Woodland Hills that we were beginning to form or, B) revert and go back to the old Woodland Hills that everyone has perceived to be our way."